Party Poker has announced a regular Monster Series with tickets starting at $ 0.55 and large guaranteed prize pools. In this article, you will find out when the events of the series will be held and how they differ from all previous tournaments.
Monster Series 2020 schedule and features
The series begins on October 31 and ends on November 16. It consists of 28 tournaments with NLHE, PLO, PLO8 rules. Almost every event is represented by a standard and mini-version (buy-in is 10 times less). For example, $ 33 Monster # 01: 8-Max $ 150.000 Gtd and $ 3.3 Monster # 01: Mini 8-Max $15.000 Gtd.
The organizers announced that the total guaranteed prize pool will be about $ 1.5 million, which is 1.5 times higher than last year's guarantee. However, deviations from this figure are also possible. Thus, according to A. Filatov and D. Urbanovich, 194 events will be held, in which more than $ 2.5 million are played out. Apparently, the pros at PartyPoker don't know the exact details of the series.
The Monster Series 2020 will feature 6-max, 7-max, 8-max and mix-max tournaments. Most of the events involve a single re-entry, there will also be freeze-out tournaments. About a fifth of the events are bounty tournaments. In the lobby of the poker room, you can learn more about the series schedule. Below we will review only the most interesting and significant events.
Tournaments with minimum buy-ins and big prize money
November 2 22.30 – $1.1 Monster Mini 6-Макс КО -7.500 GTD
November 4 22.30 – $2.2 Monster Mini 7-Макс КО -10.000 GTD
November 7 22.30 – $3.3 Monster Mini 8-Макс КО -20.000 GTD
Omaha
With Omaha rules, PartyPoker will host 7 tournaments, ranging from $ 0.55 to $ 22, two of which will be PLO8. The biggest guarantee will be $ 10K in the $ 22 Monster # 16 PLO Knockout event scheduled for November 9th.
Tournaments with the largest prize money, except for Main Event
November 11 22.30 – $22 Monster 7-Макс КО – $100K GTD
November 1 22.30 – $33 Monster 8-Макс КО – $150K GTD
November 7 22.30 – $33 Monster 8-Макс КО – $200K GTD
Most expensive events
November 5 21.30 – Monster $109 High Roller 8-Max freezout – $50K GTD
November 12 21.30 – Monster $265 Super High Roller 8-Max freezout – $50K GTD
Main Event Monster Series
The main event of the series, like other tournaments, will also be held in two versions – for $ 55 and $ 5.5, with guaranteed prize pools of $ 300.000 and $ 30.000, respectively. The tournament will last two days and has two starting flights:
Main event, day 1А – November 14, 22.30
Main event, day 1В – November 15, 22.30
Main event, day 2 – November 16, 22.30
Main event structure
Start stack size: 100К chips – 100 big blinds.
Level duration – 12 min. each.
Late registration continues until level 10
One re-entry
No satellites, tournament leaderboards or additional promotions have been announced for the 2020 Monster Series at this time. The organizers have promised to broadcast live from the finals of the largest tournaments. It may still change by the end of the week, so we are keeping an eye on any news regarding the Monster Series.
Less but better
The organizers of the series this year decided to hold fewer tournaments, but make them better. So, last year 200 events were announced with a guaranteed fund of $ 2 million, which led to many overlays. This year there are several times fewer tournaments, 10 cent events have disappeared and the average buy-in has increased, which has led to an increase in the quality and prestige of tournaments.
It is possible that Ambassador Patrick Leonard participated in drawing up the tournament schedule. He recently posted a post on his Twitter page with the following message:
"First, you need to build a convenient tournament schedule, and then add new events to it, but not completely change it. From year to year, after the major series have been held, the daily tournament grid dies. When you bring new players to the poker room, you can show them your product.
Therefore, instead of holding 12 events in one Sunday, which replace standard tournaments, it is better to organize 4 events, which will be much more prestigious and of higher quality. It would be nice to increase the guarantees of the regular schedule due to the increased traffic of the room, so that visitors will stay when the series ends. "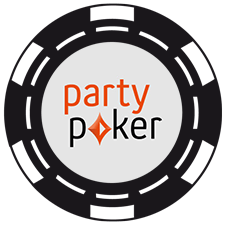 PartyPoker
Good Action
Extra Rakeback
All the kinds of poker presented, lots of action at all stakes, fast cash outs, comfortable software, anonymous tables with amateurs.
Network: Bwin.Party
Rakeback: Up to 60%