At the end of 2014, the UK government established new laws regarding online gaming sites. These changes forced gambling operators to apply for a license to provide services to UK players.
To get the license, an online operator has to apply to the UK Gambling Commission. After consideration and acceptance of the application, the company is able to not only offer gaming services in the UK, but also place advertisements for the UK residents. Once the law entered into force, many major online poker and casino operators adapted their platforms to accommodate the new regulations. In many cases, UK-based players are redirected to a separate domain before being given access to a range of games on the site. For example, UK players who want to play at GGPoker now should go through the UK domain ggpoker.co.uk. This is done to make it easier to track British players and determine their income, for further tax calculation.
From the point of view of the average player, almost nothing has changed. Despite the fact that the registration of the game takes place on a separate site, there are no legal restrictions on playing against players from other countries (Germany / Russia, etc.)
New laws have made it possible to protect UK residents from scammers, as any site licensed by the UK Gambling Commission (UKGC) is suitable for playing. UKGC checks every operator before issuing a license and you can be 100% sure that your bankroll is always protected.
In the UK, poker has seen a huge resurgence in popularity in recent years. This is due to the availability of online poker rooms and the rising number of players who enjoy playing at these sites.
There are many factors that go into determining which poker room is best for you. The most important factors are rakeback, bonuses, game variety and player traffic. Some sites offer better promotions for certain games than others, so you should be sure to check those out as well when looking for a site to play at.
We predict that the best rooms in 2022 will be those with a good rakeback offer and easy-to-use software.
Betfair Poker
iPoker is one of the most reliable and secure poker networks in the world. The company's shares are listed on the London Stock Exchange, which confirms the high status of iPoker. The network was opened back in 1999, its main focus was online casinos and sports betting. Online poker appeared later. Today, many recreational players come from poker tables to casinos and bookmakers.
iPoker includes only carefully tested poker rooms that fully comply with all the requirements of security and reliability of the network. The network has many world-famous brands that don't allow you to doubt the reliability of the company even for a second. So, one of the rooms, Betfair Poker, is a large bookmaker. The network also includes William Hill, which doesn't even need additional introduction.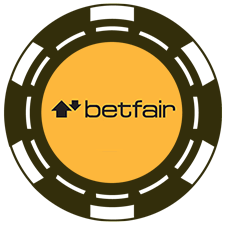 Betfair Poker
Stable fixed rakeback weekly to your account. Ideal for bum hunters who aren't ready to keep up with VIP status.
Network: iPoker
Rakeback: 35%
PartyPoker
PartyPoker is one of the most profitable poker rooms for UK citizens. He is consistently included in the 3 most visited poker rooms. According to PokerScout at the time of writing, this cash-only room is second only to PokerStars and GGPoker. PartyPoker has an average daily attendance of 2.000, and at peak times during European evening, the number of connections can reach 4.000.
And if PartyPoker is inferior to the other two rooms in terms of the number of players at the cash tables, then the Party has undoubted advantages in terms of field strength. After the HUD was banned, many regulars, which accustomed to playing with trackers, left the poker room, and fans took their place. Therefore, now, despite the fact that the HUD is not supported, it is quite profitable to play PartyPoker.
Most cash tables in PartyPoker are collected at micro limits (NL2 – NL10). At each of the limits from NL25 to NL200, you can find 10-20 tables. There is also a more expensive game, and the tables NL1000 and NL2000 are assembled even in the daytime. In the evening, you can find tables with maximum rates – NL5000. Pot-limit Omaha is represented by tables with similar limits, but the traffic here is significantly lower.
PartyPoker allows you to play fast poker at four limits – up to NL100. There are anonymous tables, and there is a special format with real names and surnames of the players. In other words, both amateurs and professionals will find a suitable game here.
As for the room commission, the rake at all limits is 5% and is limited by caps from $1 to $3, depending on the limit played. The rakeback here is quite high, and when signing up through the PokerProDeals website you can get even more rakeback – up to 60%.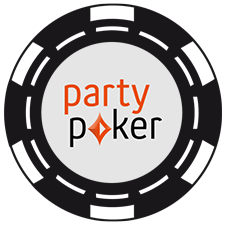 PartyPoker
Good Action
Extra Rakeback
All the kinds of poker presented, lots of action at all stakes, fast cash outs, comfortable software, anonymous tables with amateurs.
Network: Bwin.Party
Rakeback: Up to 60%
888poker
888Poker is the best poker room for cash players who cannot imagine a game without using a HUD. Although the G8 traffic is inferior to PartyPoker and the GG Network, this room has many advantages, thanks to which it is very beneficial for cash players to play here. According to PokerScout statistics, the average daily traffic of this room is 1.300 people with a peak of 2.300 players in the evening.
888Poker has always been distinguished by a relatively weak field, and in 2020, nothing has changed in this regard. Thanks to the use of poker tracks, which are not prohibited here, you can get an even greater advantage over the field, increasing your profit. Mining is also available for the G8 players, which allows you to get statistics on opponents you have not played with.
The poker room offers a wide range of disciplines, formats and limits for cash tables. The most popular are short tables, which are represented by limits up to NK5K. Pot-limit Omaha is quite popular, according to the rules of which cache tables are collected with a purchase of up to $ 1,000. 888Poker allows you to play in the Push Fold format, in which the player has only two available actions – all-in or fold. There is also a fast poker here.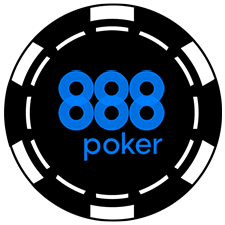 888poker
One of the most reliable, large and famous rooms on the market. There is a bonus for the first deposit and good traffic at all limits.
Network: Independent
Rakeback: 10%
Unibet Poker
Unibet is a British room with a large share of recreational players and high traffic. After the poker room became independent, it chose the direction of development towards recreational players. It is not surprising that one of the first innovations was the ban on the use of additional software. Unibet rules prohibit the use of statistics collection programs, which the security service monitors carefully. In addition, there is not even a chat in the room, in which it would be theoretically possible to get at least some information about rivals.
Caring for the equality of all Unibet users, the management decided to implement the function of random landing at the tables. Now players cannot select tables, choosing only the weakest opponents. Naturally, all these innovations didn't go unnoticed by amateurs, and the field of the Unibet poker room is gradually weakening. Another advantage of the room is one of the lowest racks on the NL4-NL10 limits. Our players can expect more favorable conditions of the game, returning up to 50% rake in the form of rakeback.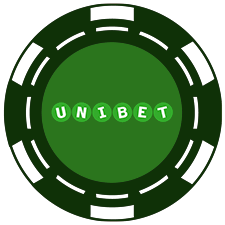 Unibet Poker
rakeback up to 50%
Good Traffic
Many recreational players from England and Ireland will make the deal more profitable and colorful software will give more entertainment.
Network: Independent
Rakeback: Up to 50%
Was this article helpful?