Italian poker players are known for their hot-tempered behavior and sometimes irrational decisions. Naturally, such personality traits cannot be compatible with a high level of play. That's why professional poker players are always glad to see people from Italy at their table. But can residents of other countries join the pool of Italian players? And in general, what is the status of online poker in Italy? These and many other questions are answered in this article.
History of online poker in Italy
According to the requirement of the world trade organization, legal business cannot be prohibited. Considering that poker is recognized as an intellectual sport, this game also got the status of an official business. That's why the government can't prohibit poker in Italy. And it is not profitable, because online poker and live poker are quite large sources of replenishment of the budget.
According to the law passed by the Italian gambling regulator in 2001, all forms of online gambling are legal if the operators, who carry out this type of business, have the Italian license. In 2011, the regulator issued rules concerning the organization of tournaments and cash games. According to these rules, poker operators can organize games in Italy, but foreign sites are not allowed in the country. Therefore, the general pool of the same Poker Stars is not available to Italians.
It is worth noting that online poker has not always been legal in Italy. Initially, local laws were very strict and forbade participation in any poker games. However, Italian poker players as well as poker players from other countries were really impressed by Chris Manimeik's victory at the WSOP in 2003. As a result, large numbers of players joined the global poker network.
It took several years for the Italian government to realize that they were losing money. However, Italy was able to legalize poker much faster than other European countries. In 2007 the first batch of laws regulating poker operators was issued. As a result, the Italian online poker market became closed. However, local players were not allowed to play at the cash tables. This restriction was lifted only in 2011 by passing a new law.
The current state of poker in Italy
Today live and online poker is allowed in Italy, but only for local poker players to play with each other. Legislation does not allow foreign nationals to register on their sites or their residents to visit foreign poker rooms. Such restrictions have led to the emergence of local international room reservations. One of the largest such reservations was pokerstars.it. On the site can register only Italian players.
On the territory of Italy is also allowed to hold national poker competitions. In addition, the country also regularly hosts an international tournament Italian Poker Tour. However, Italians themselves can not participate in world championships, while in their own country. To take part in international online tournaments they have to go outside of Italy and register in the main poker room, not its reservation.
Where can I play poker online in Italy?
Italian players are very expressive and emotional, which is why there are rarely strong poker players among them. Regulators at pokerstars.it and other local rooms are often easily outplayed by experienced users of international poker rooms. That is why the Italian pool is closed. Otherwise, regular players from Europe and other countries would discourage local poker players from playing.
PokerStars.it
PokerStars.it is consistently leading the Italian poker room market. Despite the fact that this room is ten times smaller than the international room in terms of attendance, it is still ahead of all other European closed operators. Traffic here is high enough for MTT tournaments to generate quite big prize pools, and the cash games always had full tables on all popular limits. PokerStars.it users can take part in SNG tournaments and even play Omaha.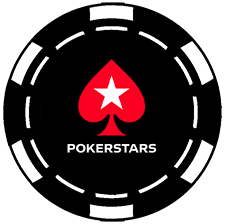 PokerStars.it
Italian Reservation
Good MTT Traffic
Poker Stars is the largest poker site in Italy and for players choosing to use Italian language. It is also the most popular poker room in Europe with the most games and the best poker software
Network: Independent
Rakeback: VIP Deal
iPoker Italy
iPoker.it is about three times smaller than PokerStars.it, however, for the Italian rooms such attendance is considered to be quite high. At peak times more than 600 poker players play on the site at the same time. Most of the games are played on low limits. That is why IPoker.it will be a great choice for beginners looking for low-limit poker rooms. The game here is pretty loose with active action on the postflop.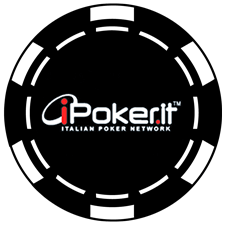 iPoker.it
Private Italian network of ten skins. It is on the third place in the country on the size of traffic. Play at middle and high stakes in 6-max.
Network: iPoker Italy
Rakeback: Ask Manager
Peoples Poker
People's Poker is another Italian poker room with an attendance of 500-600 players at the cash tables. The game is played in Euros and 5-max, 6-max and heads-up tables are featured. In addition to Texas Hold'em, there's Pot Limit Omaha up to PLO400. People's Poker has some pretty big tournaments at low and medium limits.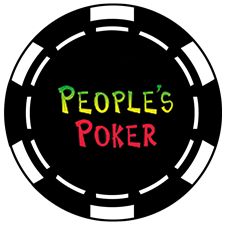 Peoples Poker
Italian Reservation
HU Tables
Good action with only Italians at middle stakes at 5-max tables. High rakeback in second biggest Italian network.
Network: People's Poker
Rakeback: Ask Manager
Want access to a pool of weak Italian players and sign up for one of the rooms we've reviewed? That's exactly what PokerProDeals has for you. Our staff will give you safe and comfortable access to poker rooms in Italy. In addition, we are ready to offer the most favorable conditions – with us you will receive increased rakeback. If you have any questions, you can contact our support team – we're open 24/7.
Was this article helpful?