After the events of Black Friday in 2011, the number of online players from the United States fell sharply. However, American poker enthusiasts gradually adapted to the new legislation and found several ways to access online poker. At this moment, Americans are playing in some old rooms that worked until 2011, in newly appeared, closed rooms, in separate clubs using applications, as well as in cryptocurrency rooms. Although the methods of accessing online poker have changed, players from the United States have not lost their former attractiveness to regulars – most of them are recreational players.
In this article, we will review several poker rooms and networks with players from the USA that have the weakest fields, favorable game conditions, a large number of tables, a variety of disciplines, high rakeback and other advantages.
PokerKing
PokerKing is part of the large American Winning Poker Network, which consistently ranks in the top ten most visited poker networks in the world. Among all the rooms, it is PokerKing that is most adapted for Russian-speaking players. The room has a Russian support service, the software is also fully and correctly translated into Russian. Despite the fact that PokerKing doesn't accept US players, they still play in this room signing up through other poker rooms of the network – American Cardroom or Black Chip Poker.
Among all reviewed rooms, PokerKing doesn't have the weakest field. However, Poker King attracts with its high rakeback, which can reach 70%. Such a result is quite realistic for middle-level grinders to achieve. This is a great place for regulars, as the room supports third-party software. The client has classic functionality and clear navigation, a standard VIP system is provided, and management doesn't put the interests of amateurs above regular players.
The game here can be found in a wide range of limits – from bets of $ 0.01 / $ 0.02 to $ 25/50 at 9-max, 6-max and heads-up tables. PokerKing has tournaments, both multi-table and SNG, including lottery SNG with limits of $ 2- $ 40. The room has a wide variety of disciplines: standard no-limit Hold'em, Hold'em with a short deck, Omaha and Omaha Hi-Lo, Stud 7 cards and Stud Hi-Lo, Draw Poker, Telesina.
TigerGaming
The Chico network, which includes the TigerGaming poker room, ranks second in North America in terms of attendance. This room has many differences from PokerKing. Firstly, there is no VIP system in the standard sense and using bonus points you can return a small fraction of the rake, which is quite high in Tiger Game. Secondly, the room doesn't support third-party software and statistics can only be collected using special converters. However, these shortcomings lead to the appearance of one very significant advantage – the level of opposition is quite low. There are many recreational players who come here from the bookmaker.
The rake at the cash tables is 5.5% and is limited to $ 0.25- $3, depending on the limit. Our players can expect unique and very favorable conditions of the game, receiving up to 60% rakeback. Among the cash tables, the NL100 limit has become especially popular, the players of which participate in the bad beat jackpot. The prize pool of this jackpot often exceeds one million dollars, it is no wonder that the players of the room are attracted by the opportunity to win such a huge prize.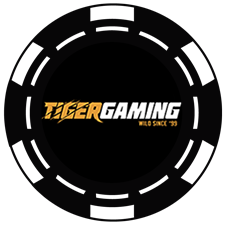 TigerGaming
US Players
Good Traffic
Fast Cashouts
Chico Poker Network, recreational players from US and Canada, good traffic, fast cashouts! We give you top rakeback deal.
Network: Chico Poker Network
Rakeback: Up to 60%
KingsClubPoker
KingsClubPoker is an enclosed American room that accepts only US players. This room brings together rich, recreational players who prefer to play Omaha, Razz, Pineapple, Stud and some other games at high stakes. By contacting our managers, you can also sign up in this room to play against weak American lovers.
Undoubtedly, the traffic in this closed club is not high – up to 150 connections during peak times in the evening in the USA. However, thanks to weak opposition, KingsClubPoker is very attractive to regulars. The most popular game in this room is the 5-card Omaha, including the hi-low format. At $ 5/10 limits, about 10 full tables are gathered here. Mixed games are mostly played at higher stakes – $ 30/60. They collect 5-7 tables. Chinese poker is represented by games with bets from $ 5 to $ 20.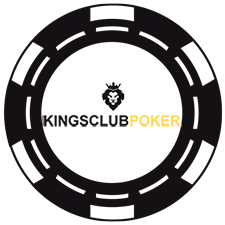 KingsClubPkr
Private american poker-room. Good Action, expensive play and opportunity to bumhunt. Get access via PokerProDeals
Network: Independent
Rakeback: ask Manager
PokerBros
PokerBros is an American poker application for mobile phones, which is dominated by cash tables with low and medium limits. The closed clubs that make up this application are played by weak poker players from the USA. Our players can also sugn up at PokerBros with the help of an agent and take full advantage of the game against American fishes.
Most of the traffic is observed at the cache tables of low and medium limits with to the rules of Texas Hold'em and pot-limit Omaha. The room supports poker trackers. The size of the rake is 5% and doesn't exceed 3 BB. When playing Pineapple, the commission is even lower – 3%.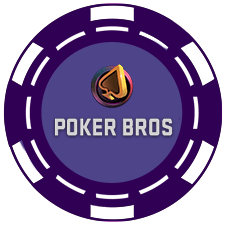 PokerBros
Good Action
OFC Pineapple
Private Clubs
New mobile poker application. Many players from USA, with low IQ. Fixed rakeback deal and access from PokerProDeals
Network: Independent
Rakeback: Up to 50%
PPPoker
PPPoker is another mobile application that is popular both in the USA and in Asia. In this application the pools are divided into several clubs, depending on their geographical location. In this regard, the peak attendance time is also different for each individual club. If you want to play against the Americans, then most of the tables are gathered at 4-6 in the morning Moscow time, mainly at the limits of NL20 – NL200.
You can play PPPoker using phones on Android and iOS, as well as a PC. Poker trackers are not supported, but statistics can be collected using converters. The size of the rake depends on the club amd may vary but doesn't exceed 5% with a cap of up to 3BB. Our players can expect increased rakeback – up to 40%.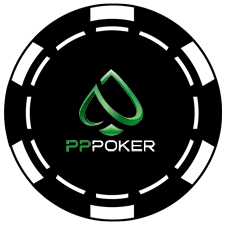 PPPoker
The best place to play poker in 2022. PokerProDeals gives you access to the best clubs from around the world with weak players!
Network: Independent
Rakeback: 50%
Was this article helpful?