Attendance, as well as the conditions of the game in poker rooms, are constantly changing, and players have to adapt to new realities or look for more convenient places to play at cash tables. In this article we will look at the best rooms for cash players as of 2020. When selecting rooms, we evaluated several factors at once: attendance of cash tables, field strength, room reliability, rakeback percentage. Therefore, if you do not see some well-known room in this review, this does not mean that there is insufficient cash traffic in it, it is just not very suitable for cash players because of other factors.
PartyPoker
PartyPoker is one of the most profitable poker rooms in terms of cash games. He is consistently included in the 3 most visited poker rooms. According to PokerScout at the time of writing, this cash-only room is second only to PokerStars and GGPoker. PartyPoker has an average daily attendance of 2.000, and at peak times during European evening, the number of connections can reach 4.000.
And if PartyPoker is inferior to the other two rooms in terms of the number of players at the cash tables, then the Party has undoubted advantages in terms of field strength. After the HUD was banned, many regulars, which accustomed to playing with trackers, left the poker room, and fans took their place. Therefore, now, despite the fact that the HUD is not supported, it is quite profitable to play PartyPoker.
Most cash tables in PartyPoker are collected at micro limits (NL2 – NL10). At each of the limits from NL25 to NL200, you can find 10-20 tables. There is also a more expensive game, and the tables NL1000 and NL2000 are assembled even in the daytime. In the evening, you can find tables with maximum rates – NL5000. Pot-limit Omaha is represented by tables with similar limits, but the traffic here is significantly lower.
PartyPoker allows you to play fast poker at four limits – up to NL100. There are anonymous tables, and there is a special format with real names and surnames of the players. In other words, both amateurs and professionals will find a suitable game here.
As for the room commission, the rake at all limits is 5% and is limited by caps from $1 to $3, depending on the limit played. The rakeback here is quite high, and when signing up through the PokerProDeals website you can get even more rakeback – up to 60%.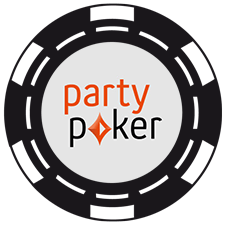 PartyPoker
Good Action
Extra Rakeback
All the kinds of poker presented, lots of action at all stakes, fast cash outs, comfortable software, anonymous tables with amateurs.
Network: Bwin.Party
Rakeback: Up to 60%
888Poker
888Poker is the best poker room for cash players who cannot imagine a game without using a HUD. Although the G8 traffic is inferior to PartyPoker and the GG Network, this room has many advantages, thanks to which it is very beneficial for cash players to play here. According to PokerScout statistics, the average daily traffic of this room is 1.300 people with a peak of 2.300 players in the evening.
888Poker has always been distinguished by a relatively weak field, and in 2020, nothing has changed in this regard. Thanks to the use of poker tracks, which are not prohibited here, you can get an even greater advantage over the field, increasing your profit. Mining is also available for the G8 players, which allows you to get statistics on opponents you have not played with.
The poker room offers a wide range of disciplines, formats and limits for cash tables. The most popular are short tables, which are represented by limits up to NK5K. Pot-limit Omaha is quite popular, according to the rules of which cache tables are collected with a purchase of up to $ 1,000. 888Poker allows you to play in the Push Fold format, in which the player has only two available actions – all-in or fold. There is also a fast poker here.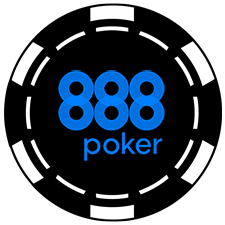 888poker
One of the most reliable, large and famous rooms on the market. There is a bonus for the first deposit and good traffic at all limits.
Network: Independent
Rakeback: 10%
TigerGaming
Chico Poker Network is a relatively young poker network, but it has already entered the top 10 most visited traffic networks in terms of cash. At the time of writing, the average daily attendance of Chico was 700 people with peak bursts of up to 1.200 connections. Network traffic is increasing from year to year, mainly due to the registration of new recreational players from the USA and Canada, which is good news for regulars. Indeed, the Chico field is very weak, with fishes found not only at low, but also at medium and even highest limits.
The rooms of this network are characterized by a non-standard table format for European players – 4-max and 9-max, for which you will have to adapt. Peak traffic falls in the evening American time, or in the morning in Europe. However, it is noteworthy that during the day and evening European time is also quite a lot of game.
The flagship room of the Chico network is TigerGaming, which also attracts sports betting lovers, and the bookmaker is an additional source of recreational players. With a relatively high room rake (5.5%), our players can receive increased rakeback – up to 60%.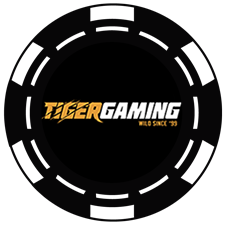 TigerGaming
US Players
Good Traffic
Fast Cashouts
Chico Poker Network, recreational players from US and Canada, good traffic, fast cashouts! We give you top rakeback deal.
Network: Chico Poker Network
Rakeback: Up to 60%
PokerKing
Another American room, PokerKing, is part of the Winning Poker Network. Currently, Poker King is the largest poker room, in which American and European poker players can play together. The room is great for players from the CIS countries, as the entire site has been translated into Russian, and a Russian-language support service is operating there.
PokerKing attracts regulars by the fact that with an active game you can get a very good rakeback here. This room is also interesting to regulars due to its weak field. There a lot of fishes at the cash tables with limits to NL25. Third-party software for collecting statistics is supported, which allows experienced players to have an even greater advantage over the field and make big profits.
The only drawback of PokerKing is its inconvenient peak traffic for Europeans, which falls between 2.00 and 8.00 Moscow time. It was at this time that the number of visitors to the room could reach 6.000, and at the tables the most weak American players are gathered. The game here is played over the entire range of limits, up to the NL5000 and PLO5000. There are heads-up tables, mostly at 100-200 limits. One of the most important advantages of the Winning Poker Network poker room is its large rakeback, which can reach 70%.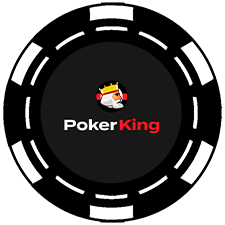 PokerKing
Good Rakeback
MTT Traffic
US Players
70% rakeback if you sing up now! A lot of recreational players from US and Canada, good PLO and MTT-traffic.
Network: WPN
Rakeback: Up to 70%
PokerStars.it
Italian poker reservation PokerStars.it is perfect for cash players of any limits. To register in this room with a very weak field, use the services of the site PokerProDeals. You can experience all the advantages of the game in the most convenient and advanced poker application against weak Italian poker players. Currently, PokerStars.it is one of the 10 most visited poker rooms in the world with an average daily traffic of 800 people and maximum attendance of 1750 players. Undoubtedly, peak traffic is in the evening in Europe, which is also very convenient for regulars from the CIS countries.
PokerStars.it is especially popular with short tables with limits up to NL1000. PLO is also quite developed – it collects 5-10 tables per limit PLO50, and 1-2 tables per limit PLO1000. In heads-up, approximately 10 cash tables are played at each of the limits from NL100 to NL600.
In addition to a weak field and good attendance, PokerStars.it also attracts support for poker trackers. The rake at all cash tables is 5.5% with caps up to 3 euros. To find out the maximum possible rakeback that you can get in this room, contact our managers.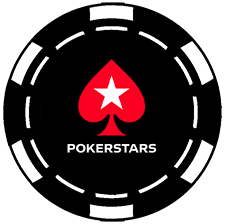 PokerStars.it
Italian Reservation
Good MTT Traffic
Poker Stars is the largest poker site in Italy and for players choosing to use Italian language. It is also the most popular poker room in Europe with the most games and the best poker software
Network: Independent
Rakeback: VIP Deal
iPoker.it
Another Italian poker reservation, iPoker.it, is characterized by low competition and fairly high attendance – it occupies the third place in terms of traffic in Italy. In the world, this reservation is in the top 20, and according to PokerScout, the average daily attendance of cash tables is 400 people. At peak times, which also occur in the evening in Europe, traffic more than doubles.
Short tables are the most popular here, 9-max tables are played mainly at micro limits. Most of the games are at low and medium limits, however, at limits up to NL1000 2-3 tables are collected regularly. In iPker.it, just like Hold'em, pot-limit Omaha is common. The poker room supports trackers without converters. For information on the maximum rakeback available, contact our managers.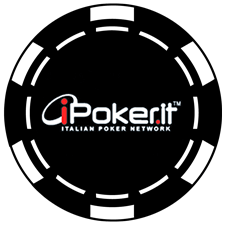 iPoker.it
Private Italian network of ten skins. It is on the third place in the country on the size of traffic. Play at middle and high stakes in 6-max.
Network: iPoker Italy
Rakeback: Ask Manager
PPPoker
PPPoker is not a completely standard poker room, but a mobile application that is used by many recreational players from Asia and America. The game in this application is played through closed clubs. PokerProDeals managers will help you find the club that best suits your needs.
Regardless of the club, the game at cash tables in the range of limits from NL50 to NL2K is at any time. In addition to Hold'em, here you can play pot-limit Omaha and Chinese poker (OFC Pineapple). The application can be installed not only on a mobile phone, but also on a computer from which you can use statistics collection programs using a converter.
The rake at the cash tables, depending on the limit and the club, can vary within 2-5%, which is the lowest indicator among the considered poker rooms. Our players can receive increased rakeback up to 40%.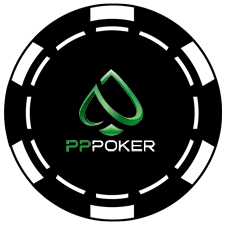 PPPoker
The best place to play poker in 2022. PokerProDeals gives you access to the best clubs from around the world with weak players!
Network: Independent
Rakeback: 50%
Was this article helpful?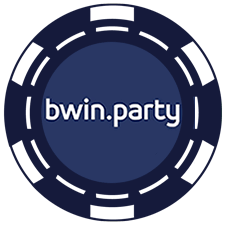 bwin.Party
Good Action
Comfortable software
Good Rakeback
One of the largest poker networks in the world. Good traffic, great loyalty program, high rakeback on our deal
Rakeback: up to 60%
Rake: 5%