Due to the coronavirus pandemic, a huge explosion of attendance has been observed in poker rooms for more than a month now. Now is the best time for those who want to gain profit from online poker. It is noteworthy that traffic has grown not only at low, but also at medium and high limits.
When choosing poker rooms, the traffic at cache tables (including fast poker) of NL200 limits and higher has been taken into account. We've analyzed such rooms as PartyPoker, TigerGaming, BestPoker, PokerDom. There is almost no expensive game at the cash tables in TigerGaming and PokerDom. However, in these rooms you can find multi-table tournaments with expensive buy-ins, as well as some other high-stakes game formats. Thus, in this review we will consider only two poker rooms: PartyPoker and BestPoker, both showed good results in cache traffic at NL200 limits and higher.
Fast poker
The largest number of fast poker players at the NL200 limit in the BestPoker room was observed at 18:00 Moscow time – 35 unique players. By 21:00, the number of participants dropped to 29, and after another three hours – to 24. By 8:00 in the morning, only 9 players remained at the NL200 fast poker tables. PartyPoker showed slightly better results: at 18:00 – 62 players, at 21:00 – 58, at 00:00 – 67, and only at 08:00 the attendance dropped sharply to 6 unique players. Thus, it is most convenient to play fast poker at PartyPoker, where the traffic is high and stable throughout the evening and night.
This poker room also has fast poker at the NL500 limits, but the attendance here is about half as low as at the NL200 tables.
Regular cash tables
While analyzing regular cache tables, the traffic at NL200 limits and higher was considered. According to the results of this analysis, it was found out that the most visitors at the NL200 tables and peak of attendance at PartyPoker was at 00:00 – 82 people, at BestPoker at 18:00 – 42 players.
A little less game at NL500 tables. At PartyPoker, attendance at different times varies from 10 to 24 people, and at BestPoker – from 13 to 23 people. There are also tables at maximum limits. For example, traffic peak at BestPoker takes place at 21:00, when there are 16 people at NL1K tables and 10 at NL5K tables. The height of the most expensive game at PartyPoker is also at 21:00. On average, there are 12 participants playing at the NL1K limit, 11 at the NL2.5K limit, and 6 at the NL5K limit.
It is noteworthy that in the BestPoker poker room there is a relatively stable attendance at NL200 tables during the whole day – from 30 to 50 connections. 1-2 tables are regularly appeared at the NL1K and NL5K limits. At midnight, you can find the game even on the NL20K limits.
As for PartyPoker, this room will delight players of the NL200 limits. At midnight, there are about 14 full 6-max tables at this limit. At the same time, the most expensive cash table with blinds of 100-200 dollars is also being filled. But if anyone can watch the game of high rollers at BestPoker from the outside, in PartyPoker room you can get to the NL20K table only for a buy-in.
In a period of economic and social uncertainties, online poker is blooming now. Attendance is growing mainly due to recreational players who enter poker rooms due to idleness, not particularly understanding strategies and fundamentals of the game. Therefore, it is very profitable for experienced poker players to play during this period. Do not miss this opportunity, choose the appropriate poker room, contact our managers and get the best conditions for registration and playing in the room you like.
Was this article helpful?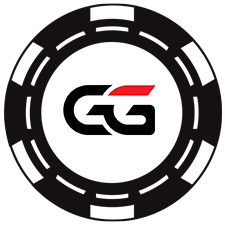 GGPoker
Good Rakeback
Fish Players
Flagship room at GG Network. Good traffic and very weak fields
Network: GG Network
Rakeback: over 50%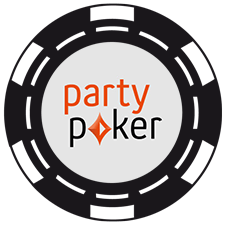 PartyPoker
Good Action
Extra Rakeback
All the kinds of poker presented, lots of action at all stakes, fast cash outs, comfortable software, anonymous tables with amateurs.
Network: Bwin.Party
Rakeback: Up to 60%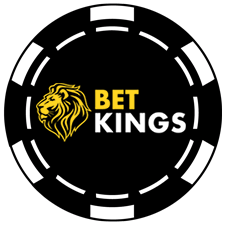 BetKings Poker
Good Rakeback
Good Action
Fish Players
Another room of Asian poker network GG. No additional software, only classic poker. Play against recreational players from Asia.
Network: GG Network
Rakeback: over 50%