Despite the rather high popularity of computers and laptops with Mac OS, not all poker rooms created applications for this operating system. Undoubtedly, you can play from a browser in any room, both on Windows and MacOS computers, but this way of playing is not effective enough – there may be a number of functions, insufficient game speed, etc. Therefore, Mac computer owners prefer to play poker rooms who have released special applications for this operating system.
Mac Features
The Mac OS was released back in 1984 and has become widespread in many countries around the world. However, poker rooms were in no hurry to release applications for this OS, despite this fact. Windows clients were created in almost all more or less large rooms from the very start. Such software made it possible to simplify access to the game of poker and the process of the game itself.
With the appearance of Mac OS X and the popularization of this operating system, more and more poker rooms began to release applications for this OS. Some of the rooms decided to create universal browser versions that work equally well, both with Windows, and with Mac /Linux.
The first specialized poker room application for Mac was released in 2006 by the very popular Full Tilt Poker room at that time. Soon, his own client for Mac was released by the leader of the poker industry – PartyPoker.
However, not all large rooms followed the example of Full Tilt and Party Poker, offering users only downloadable applications for Windows. Therefore, users had to go to one of the following steps: choose another room, play through a browser, purchase a Windows computer, or use the Windows emulator.
Best Poker Rooms for MacOS:
PartyPoker
PartyPoker was the first room to launch a downloadable Mac game app. This room is one of the three most visited in the world. Peak traffic occurs in the evening European time, when there are over 15.000 connections. Compared to other networks and rooms, FastForward (a fast format for cash tables) is most developed here. There are about the same number of games at fast tables as at regular ones, and even more at some limits. The range of limits is from NL2 to NL1K. You can also play fast poker and Omaha at the same limits as in Hold'em.
It is noteworthy that PartyPoker has a well-developed Hold'em 6+ (with a short deck), which collects approximately 10-15 tables at the main limits. There are also heads-up tables in the range of limits from NL4 to NL2.5. Tournament lovers will also be able to find enough events in the PartyPoker poker room. Each hour starts around 20-30 multi-table tournaments with different buy-ins and structures. There are classic one-day MTTs, multi-day deep-stacked tournaments, satellites, bounty tournaments, as well as the most expensive online poker event – Millions Online with a $ 20 million guarantee.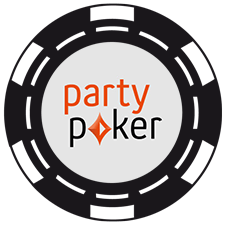 PartyPoker
Good Action
Extra Rakeback
All the kinds of poker presented, lots of action at all stakes, fast cash outs, comfortable software, anonymous tables with amateurs.
Network: Bwin.Party
Rakeback: Up to 60%
Chico
Chico is an American poker network that is available for Mac users. The regulars of the poker rooms of this network will be interested in its quite weak field consisting of recreational players from the USA and Canada. Moreover, amateurs are found not only at micro limits, but also at medium and even high limits. The flagship room of the network, TigerGaming Poker, has acquired the most functional and convenient interface among other Chico rooms.
Peak traffic occurs in the evening American time, or night-morning CET time. Here, the most games are at cash tables and in a format unusual for Europeans – 10-max and 6-max. Available limits are from NL10 to NL2K. In TigerGaming, you can play Omaha and not only in the standard version of Hi, but also in Hi-Lo. Most tables are collected at the limits from PL10 to PL50. However, at the maximum limits PLO800 – PLO1.000 there are also several tables at peak times.
Tournaments here are not very developed, events with buy-ins of up to $ 5 are held usually. The cost of the most expensive tournaments reaches $ 100 and the maximum guarantee is $ 7.500. In SNG tournaments, at each limit of up to $ 10 approximately 5-10 tables are collected. A more expensive game in sufficient quantities is observed only at peak times. Chico poker rooms don't support third-party software, but statistics can be collected using converters. The rake is 5.5%, but doesn't exceed $ 0.25 – $ 3, depending on the limit. Our players can receive rakeback up to 60% in size.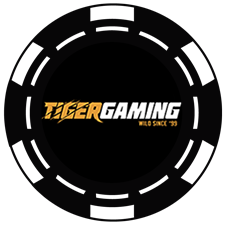 TigerGaming
US Players
Good Traffic
Fast Cashouts
Chico Poker Network, recreational players from US and Canada, good traffic, fast cashouts! We give you top rakeback deal.
Network: Chico Poker Network
Rakeback: Up to 60%
GG Network
GG Network Asian poker rooms can also run on computers running Mac OS. This network includes many rooms, but BestPoker, PokerOK and BetKings Poker are most widely used. GG network poker rooms are distinguished by a relatively weak field, mainly consisting of residents of Asian countries. In addition, most rooms are focused on attracting lovers, not regulars. To do this, they use a special rake calculation system, which is removed only from plus players. However, regulars also have some advantages. For example, due to this feature they can receive increased rakeback.
Also, the GG Network network rooms are highly visited. The cash direction is best developed here, although tournaments have also been pulling up recently. Large series began with large guarantees and different structures. The maximum network traffic is observed in the evening Asian time and in the evening European time, i.e. there are two bursts of traffic. However, throughout the day the number of visitors is approximately equal and amounts to about 20.000 connections. The flagship room of the network is GGPoker, which has gained particular popularity among players from the CIS countries. If you want to receive increased rakeback and other favorable terms of the game in GG Network rooms, contact PokerProDeals managers.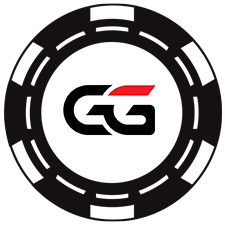 GGPoker
Good Rakeback
Fish Players
Flagship room at GG Network. Good traffic and very weak fields
Network: GG Network
Rakeback: over 50%
Was this article helpful?