Chinese poker, also known as OFC Pineapple, is a quite nonstandard type of poker, in which there are no community cards, players cannot bet and discard cards and miss the distribution (everyone should participate). Despite the huge amount of differences between Pineapple, Hold'em and Omaha, this type of poker is gaining more popularity. However, some gamblers do not consider Pineapple as a type of poker, because neither chips nor money are used for game stakes, there are only points. 
The history and brief rules description
It is not known for certain when and where Chinese poker was originated. No wonder there is a version about the occurrence of Pineapple in China. However, no less adherents of the theory of the origin of Chinese poker in Scandinavia. It is believed, that this type of poker was called Russian. But because of the fact, that there has already been a Russian poker with its own rules, this kind of game was renamed into Chinese poker.
Chinese poker is an intellectual game with the presence of a luck factor. Thus, the results at a long distance will completely depend on the skills of the poker player. 
According to the Chinese poker rules, there are from two to four people who can take part in the distribution. During the game every player gets 13 cards, from which three combination should be made. The first two combinations are consisted of five cards, the top one – of the three. It's important to keep the seniority of the combinations from the bottom to the top – from the oldest to the weakest. If the upper hand is stronger than the middle or lower, or the middle is stronger than the lower, then such a hand will be considered dead, for which points are not awarded.
An example of making a combination in Chinese poker:
2 2 5
4 4 4 7 T
3 3 5 5 5
The upper hand is a pair, the middle is a triple and the lower is a full house. The seniority of the combinations is observed here, which means that this hand is no longer dead. Next, the hands of all the players are compared alternately – upper with upper, middle with middle and lower with lower. If the player does not have a dead hand and his combination is the strongest, then points are awarded to him. Points are also awarded for the seniority of combinations – the higher it is, the more points player receive.
Cards in the Pineapple are being distributed in the following way – the first five cards are given at first and the player has to put them into the appropriate boxes. While playing he cannot change cards between boxes. Then players are given away three cards, of which they use two and discard one card. The distribution is on until each participant has 13 cards.
If the participant has folded "Fantasy" – a combination of a pair of ladies or older in the very top row, then special rules of the game are coming. In the next cone the player receives 14 cards face down and using 13 cards from them arranges the combinations in rows. To repeat the properties of fantasy, the player has to collect a triple at the top, a full house in the middle or four of a kind at the bottom.
Poker rooms in which Chinese poker could be played
Chinese poker is only gaining popularity, so now is the time to start playing Pineapple, because there are quite a lot of recreational players in these poker rooms. Where to play Chinese poker? Nowadays this kind of poker is presented in many online rooms, however, you can find the fattest fishes at the tables of the following poker rooms:
PPPoker
PPPoker is a popular club-based mobile application. It means that pools of players are united in clubs, where they play for conditional chips, which are then converted into real money. The room contains many varieties of poker, including Chinese poker Pineapple. The game is available on mobile devices (Android and iOS) and also on PCs using special emulator. 
You can play at up to three tables on mobile devices and even more using PCs. It is forbidden to use statistics collection programs, but external converters can get you an access to the HUD. There are quite a lot of clubs in this room from Europe, America, India, Brazil, and Russia. Despite the relatively large rake (5% with a $ 3 cap), the game here is more profitable than in the most popular poker rooms due to the large number of recreational players.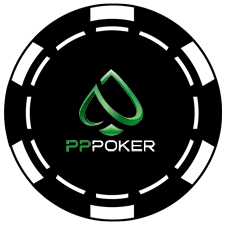 PPPoker
The best place to play poker in 2022. PokerProDeals gives you access to the best clubs from around the world with weak players!
Network: Independent
Rakeback: 50%
Upoker
Upoker is another popular mobile application with which you can play Chinese poker against recreational Asian users. The main advantage of this room is optimized software that provides a quick and comfortable game, both on mobile devices (for Android and iOS) and on PCs. It also supports multi-table mode, so that you can play up to 4 tables at a time.
When you run the application using the emulator, you can also use poker trackers. Despite its young age (Upoker has been operating since 2019), this poker room has attracted quite a lot of users. Clubs are united on a regional basis – Asian, European, Latin American. Peak traffic time is in the evening Moscow time. Chinese poker can be played with a cash size of up to $ 6.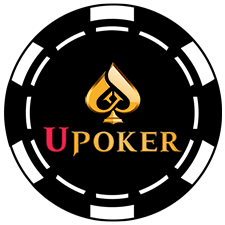 Upoker
Good Action
Private clubs
HU Tables
Upoker is a new mobile poker app that is rapidly gaining popularity in 2019. Private clubs with weak players waiting for you!
Network: Independent
Rakeback: Ask Manager
Spartan Poker
Spartan Poker is one of the most famous and largest poker rooms in India, in which you can play Chinese poker Pineapple. Due to the fact that poker in India is not considered as a gamble, this room works absolutely legally, which makes playing in this room as safe as possible. Spartan Poker has one of the weakest fields in all disciplines, including Chinese poker.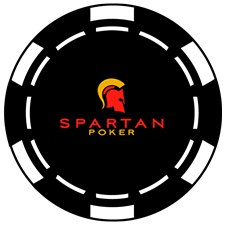 Spartan Poker
Indian Reservation
Good PLO Traffic
Large indian poker room. Good PLO traffic. Get access and fixed rakeback deal via PokerProDeals
Network: Independent
Rakeback: ask manager
KingsClubPkr
Kingsclubpkr is an American closed poker room with weak poker players from the USA. This room specializes in unpopular poker formats. Due to the difference in time zones, peak attendance occurs in the morning Moscow time, which may cause some difficulties for players from Russia. Open Chinese poker is played here with a jackpot in the range of 5 to 20 dollars. Also, Kingsclubpkr allows you to participate in mix games, including several varieties of poker.
All described poker rooms are closed and poker players from other countries and regions are not allowed in them. This is the reason why most of the players are locals, who are not distinguished by skill and experience. However, you can access these fish rooms by contacting PokerProDeals managers.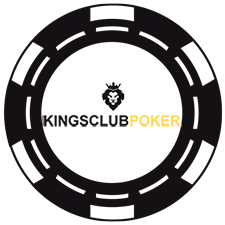 KingsClubPkr
Private american poker-room. Good Action, expensive play and opportunity to bumhunt. Get access via PokerProDeals
Network: Independent
Rakeback: ask Manager
Was this article helpful?