With the development of computer technology, the topic of using bots in poker rooms is becoming increasingly relevant. Artificial intelligence has surpassed the most eminent poker players and even is capable of self-improvement. Some rooms pay special attention to the topic of bot drivers actively fighting them, while others turn a blind eye to them, denying the existence of such a problem. In this article we will try to figure out how relevant is the issue of using bots in different poker rooms, and how effectively they are being fought with.
The definition of a poker bot:
A poker bot is a specially written program for a specific poker room, which automatically performs actions instead of a player and at the same time provides income for the owner. The profit may be insignificant or absent altogether, but a positive winrate is achieved due to rakeback. After all, the bot does not need time to relax, they can perform their functions for days and nights, generating a huge rake.
This software has been existing for many years. Many scientists are engaged in the creation of AI for poker, so artificial intelligence today has reached its perfection. Bots are able to connect directly to poker rooms and pull out from them all the necessary information – statistics of rivals, sizes of bets and stacks, positions, stages of the game and many others. Based on these data, the bot makes the most optimal decisions that bring maximum profit. In addition, today there are already bots with a neural network that can self-learn, and, depending on the characteristics of the opponent's game, adapt to it.
The problem of botting in poker will never be solved until the end, most likely. The fact is that such software is constantly being improved and developed. Therefore, the security service is becoming increasingly difficult to recognize bots. In addition to bots, another popular option for dishonest game is the use of tips – a computer algorithm shows the correct actions, and the player performs them himself.
Fighting bots
Many poker players believe that poker rooms are not profitable to deal with bots. After all, they form a huge rake, which means that they increase the profit of the room. Perhaps, it is the truth and some rooms really do not pay enough attention to this problem. However, the fact that poker rooms do not disseminate information about steps taken in the fight against bots and the results achieved does not mean that no work is going on at all. It's just that the management of the rooms does not want to disseminate information so as not to help the drivers in improving their software. In addition, the poker community may misunderstand the publication of anti-bot sites, because it directly indicates the existence of this problem and can scare away visitors.
Large poker rooms that value their reputation find and ban bots regularly. PokerStars reported that their advanced system is able to find 90% of all bots. Undoubtedly, ordinary players also contribute to the identification of bots, so their help is invaluable.
In fact, the formation of a big rake due to bots is not so important for room owners. After all, grinders also play a lot of rake, but even their rooms complicate their lives by cutting the VIP system, banning the HUD, changing the rake cancellation system and other methods. Therefore, rake is not always of paramount importance. It is important to create good conditions of the game for the majority – for amateurs and middle peasants.
How are bots found and distinguished from ordinary players? Automated bot detection systems use simple but effective algorithms. For example, bots always make bets of the same size in similar situations. Their statistics don't change throughout the whole time and are identical with other bots.
Real players can notice such patterns and take advantage of this for their own benefit. However, simple bots operate only at low limits. The higher the limits, the more complicated the behavior of prohibited software. They program the random element in a special way, which ensures the deviation of statistics from standard values. Although the win rate in this case be slightly lower, such bots can act unnoticed for a long time and bring profit to their owners.
Despite the fact that poker rooms don't particularly advertise their methods of dealing with bots, there are several effective ways that they determine and ban bots. For example, you might be prompted to enter captcha during a session. Also, to prove that the player is not a bot, he is offered to play a video session. Traffic encoding is used – when actions from players are transmitted to the client through the prism of various codes. As a result, the bot cannot read such data and becomes ineffective. However, this method of struggle costs too much and bots can eventually pick up the keys to crack the code.
The high efficiency of the fight against bots was given to the joint efforts of the owners of Chinese poker applications and affiliates who direct traffic to these rooms. A similar scheme is used in the famous Poker Master application.
Best poker rooms for games without bots
In this section, we will review poker rooms in which there are either no bots at all, either there are very few of them and the security service is actively fighting with them.
PartyPoker
PartyPoker has been paying increased attention to the problem of bots for a long time and has made unsuccessful attempts to combat them. One of the main steps to protect players from bots is to strengthen identification. PartyPoker will introduce high stakes tables with real player names. Also, the function of reconciling the real photo of the player in the profile with his picture taken by the webcam during the game will be introduced. Passing this procedure, poker players will receive special badges confirming the safety of their account.
In addition, it is planned to introduce voice chat in PartyPoker, with the help of which players will be able to confirm that they are not bots with their own voice. Also, a rule will be applied according to which the player will not be able to leave the table until he plays the specified number of hands. The head of PartyPoker announces plans to create an association aimed at combating bot drivers and other scammers, which will include leading rooms in the world.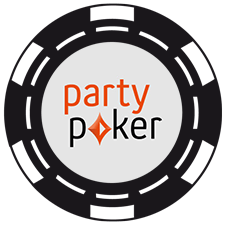 PartyPoker
Good Action
Extra Rakeback
All the kinds of poker presented, lots of action at all stakes, fast cash outs, comfortable software, anonymous tables with amateurs.
Network: Bwin.Party
Rakeback: Up to 60%
888poker
888Poker is a well-known poker room with a relatively weak field and favorable playing conditions. Problems with bots has been existing in this room for a long time. However, the security service timely responds to requests from players and bans suspicious accounts. After a full trial, funds from bot accounts are being shared between players affected by them.
Not so long ago, the MiStreSSBY player appeared at the 888Poker cash tables at high stakes, who won all and didn't make any transactions. Soon it became obvious to everyone that this was a bot, and a support call was made. However, one of the regulars revealed an interesting pattern in the actions of this bot even earlier. At the right time, he was exposed against the bot, leaving one chip in the bank. When the bot called and didn't hit the flop, the reg delivered this one chip and the AI ​​folded. In this way, the regular was able to pat the bot bankroll greatly. As a result, the security service sorted out this situation and blocked the bot account, returning the money to the affected players.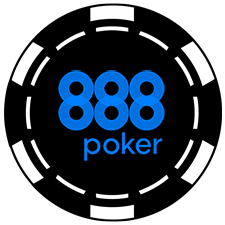 888poker
One of the most reliable, large and famous rooms on the market. There is a bonus for the first deposit and good traffic at all limits.
Network: Independent
Rakeback: 10%
iPoker Network
The iPoker network carefully selects poker rooms, so it only includes trusted and secure rooms. Of course, it doesn't provide 100% protection against bots, but players are talking about reducing cases of games against software. Rooms of iPoker networks began to focus on fans, because of which they introduced the SBR rake collection system, taking into account the player's profitability. The better the player plays, the less rakeback he gets. Such conditions scared away many regulars, thereby weakening the field. Therefore, it is now very profitable to register here.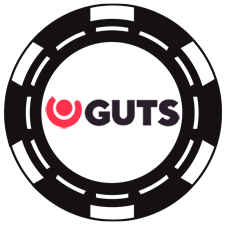 Guts Poker
Good Traffic
Fast Cashouts
HU Tables
Wide selection of games at all the stakes
Network: iPoker
Rakeback: over 35%
PokerKing
Winning Poker Network is an actively developing American network that also uses effective methods to combat bots. The advantages of this network are a very weak field and a fairly large rakeback. PokerKing is the best poker room of the Winning Poker Network. Regulators will be interested in it due to the support of trackers. Our players will be able to receive up to 70% rakeback.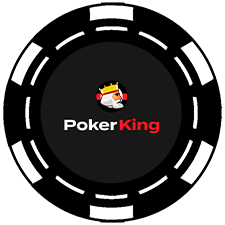 PokerKing
Good Rakeback
MTT Traffic
US Players
70% rakeback if you sing up now! A lot of recreational players from US and Canada, good PLO and MTT-traffic.
Network: WPN
Rakeback: Up to 70%
GG Network
GG Network is another young network with mainly weak players from Asian countries. The management policy is aimed at attracting fans, so regulars may experience some inconvenience due to the lack of support for trackers. However, experienced players even without HUDs will be able to make good profits. The leadership of the network recognizes the existence of a bot-driver problem, but assures of an effective fight against bots, for which they use the same artificial intelligence.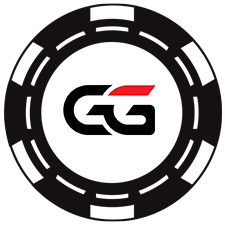 GGPoker
Good Rakeback
Fish Players
Flagship room at GG Network. Good traffic and very weak fields
Network: GG Network
Rakeback: over 50%
BetOnline Poker
Chico is a popular poker network among American and Canadian players. As you know, these players don't differ in special abilities and skills, therefore they form a rather weak field. One of the most common rooms in the network is BetOnline Poker. This room doesn't support trackers, but statistics can still be collected using the converter. Our players can receive increased rakeback – up to 60% of the simulated rake.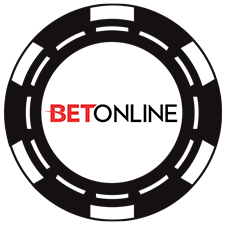 BetOnline Poker
If you already have an account in TigerGaming, and you don't have a good deal, you should definitely contact us.
Network: Chico Poker Network
Rakeback: Up to 60%
Was this article helpful?