PPPoker is one of the most popular mobile poker apps, which appeared in 2016. Unlike classic poker rooms, in PPPoker the game is organized in closed clubs, not within a common pool. This allows players to choose the most suitable clubs for them, which will meet all their requirements. Due to the fact that most of the poker players play PPPPoker from their phones, their level of play is quite low. Amateurs from Asian, Hispanic and U.S. countries gather at the tables.
To start playing in the mobile app, you need to install the software, find a club, apply and wait for its approval. You should also deposit your account. All financial transactions are done through agents – this is a standard procedure for PPPoker and other poker applications. To increase attendance, individual clubs are combined into large alliances. The game is played with a conditional currency, which has its own exchange rate, tied to real money.
PPPoker offers access to poker formats such as cash games, Spins, SNG and MTT tournaments. Classic Hold'em and Omaha are the most popular, although you can find the game by the rules of 5-card Omaha, Hold'em 6+ and Chinese poker. Limits start at NL3 and can reach just unimaginable amounts. Rake is 5% in cash but not more than 3 blinds. In Chinese poker is removed 3% in the form of commission.
The low level of players makes it easy for experienced poker players to make money at PPPoker just by playing. However, there is an alternative way to earn money – by recruiting other players. We will help you become an agent at PPPoker clubs and start earning passive income. All you have to do is follow a few simple steps:
Find at least five players who will agree to play with each other in the club. This can be any of your friends or acquaintances who are into poker. For example, it is possible to involve poker players with whom you play offline together.
Contact our manager and give us detailed information about the players you have attracted: their number, what format they prefer, limits etc. We will analyze the data and offer you the most favorable conditions of cooperation with us.
Telegram: @AppPokerDeals
Skype: FrozenLivePoker
Email: 

[email protected]

As you start a club, there are many ways you can increase attendance. For example, many of our agents post on social media about the opportunity to play in private clubs. Friends and followers are more likely to sign up for your club.
All you need to do is to make a profit: the higher the attendance and the more people play in the club, the higher your earnings will be. You'll get a percentage of the rakeback taken in the app.
We will provide all the necessary information and materials so that you can open a club and attract the first players to it. Our employees are ready to provide consulting assistance 24 hours a day, 7 days a week.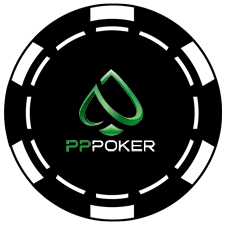 PPPoker
The best place to play poker in 2022. PokerProDeals gives you access to the best clubs from around the world with weak players!
Network: Independent
Rakeback: 50%