Why is it more profitable today to play Omaha rather than Unlimited Hold'em? It is because of the fact that the second discipline has gained such popularity online that it is very difficult to find recreational players. Now everyone is studying the rules and strategies of Hold'em, it is this kind of poker that collects the largest tournaments; it collects the most expensive cash tables in the world. But Omaha still remains in the shadow of Hold'em, and, as a consequence, has good potential in terms of the prospects of study. The game level of most Omaha fans remains low, which allows even novice players to successfully compete with opponents.
Pot-limit Omaha has not reached peak of its development yet, so those poker players who will now begin to study this discipline diligently will be able to achieve significant results soon. However, it should be remembered that Omaha, in comparison with unlimited Hold'em, is more dispersive. To smooth the effect of variance on the outcome of the game, you need to choose poker rooms with high rakeback, profitable bonuses and a lot of PLO traffic. That is why we have selected the best rooms for playing pot-limit Omaha in this article.
PartyPoker
PartyPoker is probably the best poker room for playing limit Omaha at any limits. This room leads in traffic to PLO tables. There are a lot of games here, both at micro limits (PLO2.5) and at maximum limits with rates of $ 200 / $ 400. The average number of tables at PLO10 and PLO25 is 10-15 per limit. With buy-ins of $ 100, $ 200 and $ 500, an average of 10 tables can be found. At the two limits PLO2.5K and PLO5K at peak times, about 5 full tables are collected. The most expensive games with the name of Sam Trickett are closed and require access.
You can also play PartyPoker in Omaha in heads-up format. You will find such tables in the range of limits from PLO10 to PLO100, and most of the game is observed at the most expensive limit (4-6 tables). In addition, the room features tables with the rules of Omaha Hi-Lo, but mostly it is played at lower limits.
Regulars who get a good rake can claim a place in the weekly Cash Game Leaderboard and part of the prize pool of $ 250,000. This rake race involves regular and fast-forward tables. Any active player has a chance to win part of the prize, regardless of the limits being played – the leaderboards are divided into several levels depending on the limits.
One of the main advantages of PartyPoker for Omaha limit players is the ability to receive up to 60% rakeback. VIP grinders can also expect an additional 10% rakeback. All this makes the PartyPoker room one of the most convenient and profitable for Omaha players.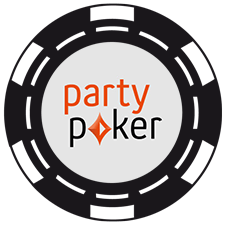 PartyPoker
Good Action
Extra Rakeback
All the kinds of poker presented, lots of action at all stakes, fast cash outs, comfortable software, anonymous tables with amateurs.
Network: Bwin.Party
Rakeback: Up to 60%
GG Network's poker rooms
Over the past year, the poker network GG Network has significantly increased traffic in the limit Omaha and almost kept up with PartyPoker. At each of the limits – PLO10, PLO25, PLO50 – there are from 10 to 15 full tables. More expensive game (PLO100 – PLO400) is represented by 15-20 tables. At peak times, you can find several tables with maximum limits PLO1K and higher. In addition, in this poker room you can find the game with the rules of pot-limit Omaha with antes. Such tables are presented in the range of limits from PLO16 to PLO2K.
Of course, in terms of the number of expensive tables (PLO200 and higher) the rooms of the GG Network are far behind Party Poker. However, another format is well developed here – All-in or Fold, where players can only take two actions – push or fold. At peak times, 10-15 tables are collected in this format at limits from PLO50 to PLO1K. Most of the games are at the PLO200 tables.
GG Network will be convenient for residents of the regions in the same time zone with Europe. The peak traffic in the rooms of this network is observed from 3 to 5 pm Europe time. It is also important to note that the use of auxiliary software is prohibited in the GG rooms.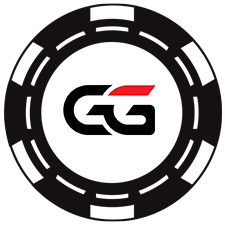 GG Network
Good Rakeback
Good Action
Asian poker network with weak fields and a good rakeback deal
Rakeback: over 50%
Rake: 5%
iPoker Network
The iPoker poker network doesn't differ in high traffic at the tables of pot-limit Omaha. However, this format doesn't fade here, and even grows at some limits. The reason is that in poker rooms that don't attract a lot of visitors to play in a certain discipline, this game is gradually degrading – fans of this format move to other rooms, or stay, but play more popular games. iPoker still managed to maintain the same traffic in PLO, despite focusing on other disciplines. One of the network's best rooms is Betfair Poker. There is a support service in English language, and the peak traffic is observed in the evening European time.
Most games with the rules of Omaha Limit in iPoker are focused on micro-limits. The PLO20 limit is represented by 7-8 tables. At more expensive limits (PLO100 – PLO1K), a total of about 5 full tables are collected. The peak time for this poker network falls at 19.00 – 22.00 European time.
IPoker poker rooms support trackers. Rake at micro-limits with the rules of Omaha and Hold'em is 6.67%, but not more than 2 euros. 5% of the commission and caps of 2-4 euros are withdrawn from the limits above. A standard rakeback of 35% starts to be credited to the player's account in the form of points from the very first hand. At the end of the month, you need to remember to transfer these points to real money. Also, pot-limit Omaha players in iPoker rooms can participate in a rake race with a total prize pool of 30 thousand euros.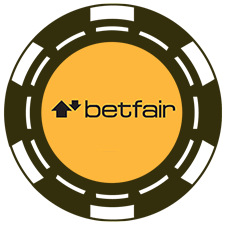 Betfair Poker
Stable fixed rakeback weekly to your account. Ideal for bum hunters who aren't ready to keep up with VIP status.
Network: iPoker
Rakeback: 35%
Chico Poker Network
Although the American poker network Chico Poker Network doesn't claim to be one of the most popular networks in the world, it will be interesting to many fans of pot-limit Omaha for a number of reasons. The main one is a very weak field, represented mainly by recreational players from the USA and Canada.
In the Chico Poker Network's rooms, you can play not only the regular Omaha Hi, but also Omaha Hi-Lo. Most of the games are presented at minimum limits – from PLO10 to PLO50, and both on 9-max and 6-max tables. You can find a more expensive game, for example at three limits PLO100-PLO300 about 5 full tables are collected. At peak times, the game is on the most expensive tables – PLO1000.
The rake size for tables of all limits is the same – 5.5%. Caps, depending on the limit, can be $1, $2 or $3. The size of the rakeback depends on the achieved level of the VIP system (a total of 5 levels). However, the points received can only be spent on buy-ins for tournaments. Up to 20% can be obtained for participating in a rake race with a total prize pool of $ 10,000. When signing up in the Chico Poker Network rooms using our website, you can increase your rakeback up to 60%.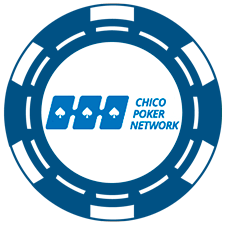 Chico Poker Network
Canadian poker network that has the ability to host players from the United States
Rakeback: up to 60%
Rake: 5.5%
PokerKing
PokerKing room is part of the American poker network WPN. And, despite the fact that the room PokerKing doesn't accept US players itself, they can sign up in this network through other rooms. Consequently, PokerKing has a relatively weak field, represented mostly by recreational American players. The main inconvenience for European players is the peak time, which falls on the period from 1-3 to 5-7 hours in the morning European time.
Most of the traffic reaching 5-6 thousand connections is concentrated at the tables with the rules of no limit Hold'em. About a quarter of visitors prefer pot-limit Omaha. At the PLO100 limit about 5-7 tables are gathered, and at the limit PLO200 – 3-5. More expensive game (PLO400 – PLO1K) collects about 3-4 tables. At peak times, you can find the game at maximum limits up to PLO5K.
PokerKing's rake is 5% at all limits, only caps are different. The VIP system, which is represented by 5 levels, allows you to return up to 40% of rake in the form of rakeback. By participating in the Kings Treasures promotion, you can get an additional 20-30% rakeback.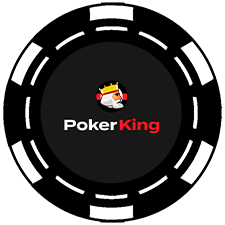 PokerKing
Good Rakeback
MTT Traffic
US Players
70% rakeback if you sing up now! A lot of recreational players from US and Canada, good PLO and MTT-traffic.
Network: WPN
Rakeback: Up to 70%
KingsClubPkr
Another American poker room, which is called KingsClubPkr, is also characterized by a large number of recreational players. In this room, the main traffic is concentrated at the tables with the rules of Omaha, Razz and Stud. The most popular here is the 5-card Omaha and Omaha hi-low. In the morning European time (peak attendance), about 10 tables are collected at $ 5 / $ 10 limits. In these games, the ante is the required bet. Ordinary PLO tables are also available at KingsClubPkr, approximately 3-5 tables with rates of 5/10 dollars are collected at peak times. In the room you can find the game with the rules of Omaha limit and at lower limits – $ 0.5 / $ 1 and $ 1 / $ 2.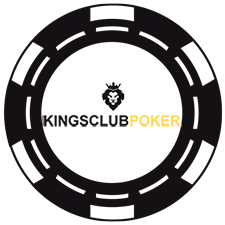 KingsClubPkr
Private american poker-room. Good Action, expensive play and opportunity to bumhunt. Get access via PokerProDeals
Network: Independent
Rakeback: ask Manager
Spartan Poker
Spartan Poker is the largest Indian poker room. Considering the difference in time zones with India, the peak time in this room occurs here a couple of hours earlier than in Europe. The main traffic is focused on micro-limits at cash tables with Hold'em rules. Pot-limit Omaha is much inferior in attendance. But at average limits with buy-ins from $ 25 to $ 100, the ratio of tables in these disciplines begins to level out. By the maximum limits, the number of NL and PLO tables becomes approximately equal, although there are very few games.
Regardless of the limits, Spartan Poker rake is 5% of the pot. Rakeback is also fixed, you can find out its size by contacting our managers.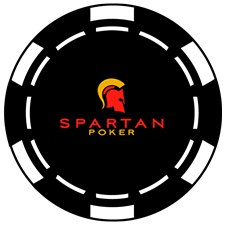 Spartan Poker
Indian Reservation
Good PLO Traffic
Large indian poker room. Good PLO traffic. Get access and fixed rakeback deal via PokerProDeals
Network: Independent
Rakeback: ask manager
Mobile applications for playing PLO
Upoker
Upoker is one of the best poker mobile apps with a low level of competition. Despite the fact that this is an Asian room, many poker players from other countries play in it. Peak time occurs at 2-7PM European time. Hold'em and Omaha are represented by an approximately equal number of cash tables. The highest attendance is observed at the limits from PLO200 to PLO1000. The size of the rake for all limits is 5%.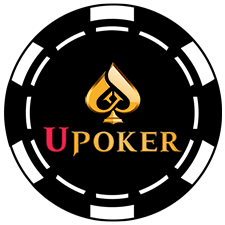 Upoker
Good Action
Private clubs
HU Tables
Upoker is a new mobile poker app that is rapidly gaining popularity in 2019. Private clubs with weak players waiting for you!
Network: Independent
Rakeback: Ask Manager
PokerBros
PokerBros is an American mobile poker application. Now there are very few regulars in the room, so the competition is pretty low. Pot-Limit Omaha cash tables are presented in the range from PLO25 to PLO1K. You can also play 5-card Omaha here. The rake is 5% with a cap of 3 BB, and at heads-up tables – 3%.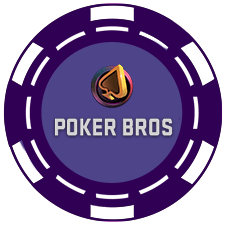 PokerBros
Good Action
OFC Pineapple
Private Clubs
New mobile poker application. Many players from USA, with low IQ. Fixed rakeback deal and access from PokerProDeals
Network: Independent
Rakeback: Up to 50%
PPPoker
PPPoker is a fast-growing mobile application in Asia and the USA. The room is characterized by a weak field and good traffic at the cash tables with the rules of Omaha limit. This room has a lot of heads-up tables, including at high stakes. The maximum attendance is observed from 15:00 to 4:00 European time. The rake ranges from 2% to 5% depending on the chosen club. The size of the rakeback reaches 40%.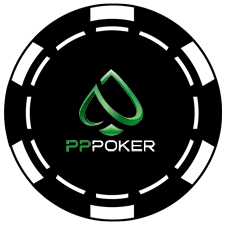 PPPoker
The best place to play poker in 2022. PokerProDeals gives you access to the best clubs from around the world with weak players!
Network: Independent
Rakeback: 50%
Take advantage of the more favorable conditions for signing up and receiving rakeback in the reviewed rooms by contacting PokerProDeals managers.
Was this article helpful?