Experienced poker players know that the rake size of a poker room is quite important, especially while playing regular game at medium and high limits. Thus, regulars prefer playing in rooms with high rakeback, returning back to their accounts the lion's share of withdrawn rake. However, there is one more opportunity to return part of levied commission – participating in a rake race. If you're able to get quite massive rake at your limit, winning in a rake race will get you an opportunity to increase your whole profit. This is the reason why in this article poker networks and rooms will be reviewed, in which the most favorable conditions of participating in rake races are offered.
PartyPoker
In PartyPoker room rake race has appeared not so long ago, so the format, the size of the prize pool and the structure of payout may be different from other rooms. In this promotion only players of fast poker are participated, which is called FastForward in PartyPoker. There are quote a lot of players in this format at any time and in a wide range of limits.
It is noteworthy that this room has a special leaderboard for each limit. So, even NL2 players are able to compete for a part of an impressive prize pool of $ 91,000. To participate in this race, you need to collect a certain minimal rake at your limit. For example, for NL2 limit this minimum is $ 60, for NL10 – $ 320, for NL50 – $ 750.
Only players who took the place from the 1st to 22nd can expect prize payouts. Undoubtedly, the higher the place the bigger the price. For example, the maximum payout for a NL500-1K player, who will take the 1st place, will get a $ 5,000. A good bonus for a 60% rakeback – our players can expect getting such percentage. Taking the first place of the race can get you a prize, the size of which will be equal to 97% of the rake withdrawn. This is the most profitable conditions among reviewed rooms. Moreover, micro limit players can compete for the prizes at NL2 and NL5 limits.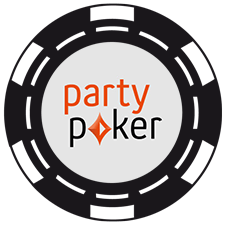 PartyPoker
Good Action
Extra Rakeback
All the kinds of poker presented, lots of action at all stakes, fast cash outs, comfortable software, anonymous tables with amateurs.
Network: Bwin.Party
Rakeback: Up to 60%
PokerKing
At the end of every week, cash players of PokerKing room are participating in special jackpot race which is called here Royal Treasure. Unlike the previous room, here you won't find a fix prize pool – it depends on the size of the rake poker players gained in a week. For the same reason there is different amount of prize places each week. Usually, the leaderboard structure consists of 250-300 places.
The system for the prize formation is quite difficult. For each $ 10,334 rake 1 player of the 1st level, 2 players of the 2nd level, 5 players of the 3rd level and 20 players of the 4th level are added to the prize places. For the 1st level a reward of $ 2,500 is given, for the 2nd – $ 1,000, 3rd – $ 250, 4th – $ 100 and the 5th – a ticket to the Sunday Tourney tournament. Moreover, 25% of the money played is used to generate next week's jackpot. The amount of 1st level winners may change each week, it depends on how active players will be.
In this rake race all cash players at Omaha and Hold'em tables participate, except the heads-up fans. To qualify for the cheapest prize (buy-in to the tournament), you need to get $ 250-270 of the rake. Players will receive cash prizes when forming a rake in the range of $ 550-600 weekly. Only NL50 and higher limits players can get this size of the rake.  Therefore, unlike PartyPoker, Pokerking doesn't give an opportunity for micro limit players to win prizes in rake races. The maximum rakeback when entering the 1st prize level will be about 50-70%. In addition, if you sign up in this room through PokerProDeals website, you can get a standard rakeback of up to 70%.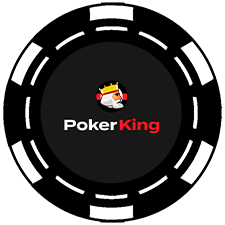 PokerKing
Good Rakeback
MTT Traffic
US Players
70% rakeback if you sing up now! A lot of recreational players from US and Canada, good PLO and MTT-traffic.
Network: WPN
Rakeback: Up to 70%
TigerGaming
In the American poker room TigerGaming rake races are held every week as well, with a fixed prize pool of $ 15,000. The number of prize places is also the same every week – the first 100. Cash players of all limits can participate in the rake race – the leaderboard is the same for everyone. Therefore, it is almost impossible for low-limit players to get enough rake to get into the first hundred lucky ones. Usually among the winners are players of limits NL50 and higher.
Real cash prizes are received only by players from the TOP-30, other participants are given bonuses that will have to be won back. This bonus is won back in installments of $ 5 for every $ 25 rake. Thus, the bonus adds another 20% to rakeback. All bonus money must be won back in 15 days. In most cases, players have time to win back money in the specified time if they play with the same activity. However, the meaning of this reward is lost if the player already wins another bonus.
To get into the 100 winners of the rake race you need to collect at least $ 800 rake per week. First place in the leaderboard will get you an additional 45% of rakeback. The last places can only expect 4% rakeback, or $ 50.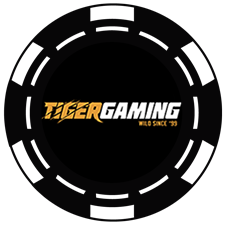 TigerGaming
US Players
Good Traffic
Fast Cashouts
Chico Poker Network, recreational players from US and Canada, good traffic, fast cashouts! We give you top rakeback deal.
Network: Chico Poker Network
Rakeback: Up to 60%
iPoker
The rooms of the iPoker network also hold rake races, which can significantly increase the overall rakeback. At Betfair poker room, several rake races are organized, which differ in prize pools, limits, and game formats. Here not only cash players, but also tournament poker players, and even players of the SNG and Twister formats can participate in the competition for cash prizes. However, this section will only cover race conditions for cash players.
There are two rake races for cash tables – for 5 thousand euros among players of micro limits and 15 thousand for all. Only NL20 and lower limit players participate in the first leaderboard. Here the prizes get the first 50 places. The minimum rake is about 100 euros, you can also expect an additional 9.5% rakeback. The maximum rakeback for first place is 36%.
Microlimit players may get into a more expensive rake race with a total prize of 15,000 euros as well. The fact is that the prize zone in this leaderboard includes the first 250 places. And in order to expect the minimum rakeback (5%), it is enough to collect about 100 euros per week, which corresponds to the lower threshold of the micro-limit rake race. The maximum prize of 750 euros, or 14% rakeback, awaits the winner of this race.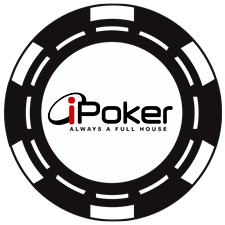 iPoker
Good Action
Good Rakeback
HU-tables
One of the largest, most reliable and oldest poker networks
Rakeback: up to 70%
Rake: 5%
GG Network
GG Network users also have rake races, prize pools and conditions of which periodically change. Every month, participants in multi-table tournaments participate in the leaderboard with an impressive prize pool of $ 100,000. For cash players rake races are also held here and with fairly large prizes that allow you to expect a high percentage of rakeback. Even NL10 limit players can get into the payout zone with regular active play. Sign up in the GGPoker room, PokerOK and other rooms of the GG Network through our website to receive up to 50% rakeback.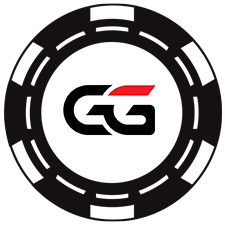 GGPoker
Good Rakeback
Fish Players
Flagship room at GG Network. Good traffic and very weak fields
Network: GG Network
Rakeback: over 50%
Was this article helpful?