Online poker has already passed its peak of popularity back in 2010, and now demonstrates relative stability with periodic ups and downs. Top of the most popular rooms has changed its composition throughout the entire existence of online poker. Against the background of recent events related to the coronavirus pandemic, poker room traffic has increased significantly. Obviously, the attendance of rooms will decrease with time, but many poker players who appreciate the benefits of playing online will continue to play online. Therefore, we can talk about a slight increase in traffic in all poker rooms. In this article we will look at how online poker attendance has changed over the entire history of its existence, as well as provide a brief overview of rooms with maximum traffic.
Traffic analysis
To account for the traffic of the studied rooms and networks, we used the site Pokerscout.com, which shows the attendance of the most popular rooms. It is noteworthy that on this resource you will not find statistics of some Asian applications, as the game is played there on conditional chips.
You can evaluate the changes in poker room traffic over the past 10 years, using the data of the Pokerscout.com resource. The peak of attendance of cash games came in 2010, when the average number of cash players was 64.450. In 2016, the minimum number of connections at the cash tables was reached – 17.100. Later, traffic leveled off and over the next four years maintained relative stability with fluctuations from 17.650 to 21.000 players.
Online poker has been changing constantly, just as the policy of the management of poker rooms has developed. The rooms, which were once oriented towards the regulars, were retrained into rooms for fans. Today you can notice that most networks offer more favorable conditions for recreational players – they prohibit the use of poker trackers, conduct anonymous games, change the rake collection system, and attract fans with beneficial bonuses and promotions.
In terms of the number of connections, the GG Network network came in third, second only to the non-replaceable leader PokerStars and IDNPoker. Things are worse at 888Poker. Being a once-eternal rival to Stars and taking second place in traffic, this poker room is now down to 9th place.
PartyPoker has begun its active policy to attract recreational players, which has given this room quite a few benefits in terms of attendance. Now, in terms of this parameter, Party is in fifth place.
The IDNPoker network has consistently occupied either the first or the second place in the Pokerscout.com rating. However, we don't consider the poker rooms of this network, as the management carries out scams for counting players, allows you to play simultaneously from multiple accounts, and doesn't battle against bots. PokerStars wasn't included in our ranking either, as this room will not be interesting to regulars because of too strong field and almost no rakeback.
GG Network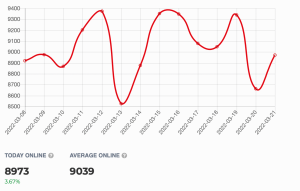 GG Network ranks first in our rating of the most visited networks and poker rooms. GG is characterized by a relatively weak field, which includes Asian fans, as well as good playing conditions – a high rakeback. The flagship poker room of the network, GGPoker, has shown rapid growth in 2019. The merit of the growing popularity of this room was a leadership policy aimed at attracting recreational players. So, it was forbidden to use third-party software, which gave a huge advantage to regulars. In addition, there were restrictions on the number of simultaneously played tables – no more than 4 tables for each format of the game.
However, despite the fact that the policy of the room is aimed at amateur players, regulars can still play profitable here. A weak field allows you to make good profits even without using a HUD and without opening 20 tables of the same format. Fishes are often found both at low and medium limits. In addition, a high rakeback, which reaches 50% for our players, makes the game even more profitable.
Only at the cash tables of the network on average 3.700 people are gathered, at peak times this value rises to 5.000. Most of the games are at low limits – from NL5 to NL25: 20-30 full tables are collected for each limit. Average limits (from NL50 to NL 200) usually collect at least 10 tables for each limit. There is also a game at the highest rates (NL1000) – from 2 to 5 full tables. Fast poker includes only 4 limits, but each of them has a lot of connections at any time.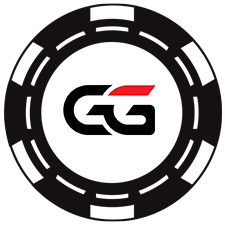 GGPoker
Good Rakeback
Fish Players
Flagship room at GG Network. Good traffic and very weak fields
Network: GG Network
Rakeback: over 50%
PartyPoker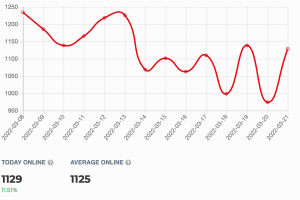 PartyPoker is a popular poker room, which is included in the top three leaders in cash traffic regularly. The management made dramatic changes to increase the number of recreational players. Undoubtedly, not everyone was happy with these changes, and there are still fierce debates on poker forums about the effectiveness of innovations at PartyPoker. However, the fact that the room is now consistently included in the TOP-3 in terms of traffic of cash players cannot be denied.
One of the most important innovations is the trackers ban, after which many regulars who didn't want to adapt to the game without keeping statistics on opponents left PartyPoker. Amateur players are now more likely to register with PartyPoker, being confident that now everyone has equal chances to win. There is no doubt that experienced poker players, for whom the use of trackers is not essential, can still have a good profit in this room. Moreover, many regulars left PartyPoker, giving place to new recreational players.
The average daily attendance of cash tables in this room is 2.000 people, at peak times, which occur in the evening in Europe, there are up to 3.800 connections. By the number of cash tables, PartyPoker is inferior to the GG Network. However, attendance is approximately equal at low limits. In addition, even in the morning and afternoon European time you can find the game at the highest rates here with the limits of NL5000 and NL10.000. In fast poker, there is a much larger selection of limits compared to GG Network – there are 8 of them (from NL2 to NL1.000).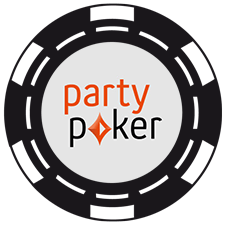 PartyPoker
Good Action
Extra Rakeback
All the kinds of poker presented, lots of action at all stakes, fast cash outs, comfortable software, anonymous tables with amateurs.
Network: Bwin.Party
Rakeback: Up to 60%
Winning Poker Network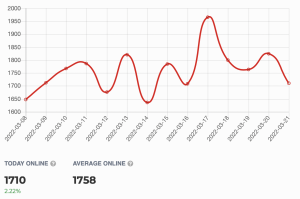 Winning Poker Network is an American poker network that occupied the distant 28th place in traffic back in 2014. Today it is consistently one of the ten most visited networks in the world. WPN attracts experienced players from the CIS countries primarily due to the weak field, mainly consisting of American amateurs. Rooms of this network is in demand among fans of non-standard types of poker. In addition to Hold'em and Omaha, here you can play Omaha Hi-Lo, 7 Card Stud and Stud Hi-Lo, Draw Poker, Telesina.
At the time of writing, Winning Poker Network was ranked 8th in total attendance, according to pokerscout.com. However, in terms of the number of cash players, this network is not far behind PartyPoker and GG Network – 1.400 connections vs. 2.000 and 3.700, respectively. At peak hours, which occur in the evening American time, up to 2.000 players are gathered here at the cash tables.
Most of the games are played at cash tables with the rules of No Limit Hold'em, mainly at low limits (the minimum limit is NL2). However, at peak times, players are gathered at the most expensive tables – right up to the NL5000. There are both regular cash tables and tables with a bad beat jackpot, at which an increased rake is going to form a jackpot prize pool. In the poker rooms of the Winning Poker Network pot-limit Omaha is popular. Tournament fans will not be very pleased with the WPN tournament bracket, although there are several regular events here, as well as a series with a guarantee of $ 1 million.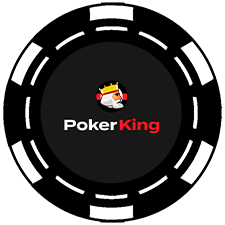 PokerKing
Good Rakeback
MTT Traffic
US Players
70% rakeback if you sing up now! A lot of recreational players from US and Canada, good PLO and MTT-traffic.
Network: WPN
Rakeback: Up to 70%
888Poker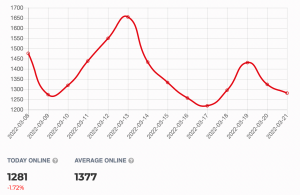 888Poker has recently lost its title of Stars's main rival in attendance. According to this characteristic, Eights occupy only the 9th line in the list of Pokerscout.com. The average daily traffic at its cash tables is 1.350 connections, and at peak times the room is visited by about 2.500 players. However, 888Poker is still one of the most demanded rooms due to its weak field and poker trackers support.
In an effort to regain previous attendance, 888Poker executives are taking measures such as increasing the warranty in regular tournaments. Therefore, tournament players will be able to find many profitable offers here. The choice of disciplines and game formats in the Eights is quite large and cover the entire range of limits.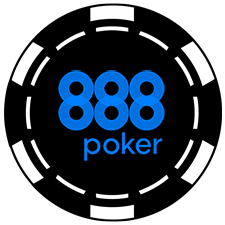 888poker
One of the most reliable, large and famous rooms on the market. There is a bonus for the first deposit and good traffic at all limits.
Network: Independent
Rakeback: 10%
iPoker Network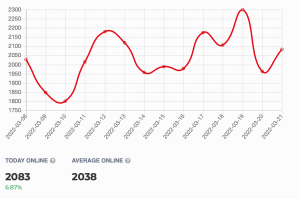 iPoker is another major poker network that is among the top ten most visited, although at the time of writing this article it has closed the TOP 10 traffic networks. It is noteworthy that this network specializes not only in poker, but also in other gaming areas that are a source of recreational players. European players will be most interested in the top poker room of the network – BetFair Poker. Peak traffic also occurs at a convenient time for Europeans – 21.00-0.00 CET time.
According to Pokerscout, the average attendance of cash tables on the iPoker network is 1.050 people with peak bursts of up to 1.908 connections. Most games are played at NL20 tables. At the NL50 and NL100 limits 15 tables are assembled. There are also several tables at maximum rates – NL1K.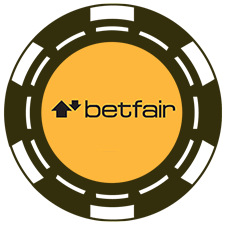 Betfair Poker
Stable fixed rakeback weekly to your account. Ideal for bum hunters who aren't ready to keep up with VIP status.
Network: iPoker
Rakeback: 35%
Chico Poker Network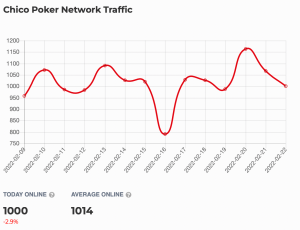 Despite the fact that the American poker network iPoker is not among the top 10 most visited (located on the 13th line) it attracts poker fans with other advantages. One of the most important of them is the weak field – there are many recreational players from the USA and Canada. Our players can expect a sufficiently large rakeback – up to 60%. At peak times, up to 1.200 people are gathered in the rooms of the iPoker network, and average traffic is kept at the level of 750 connections.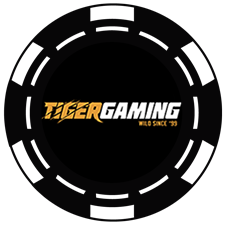 TigerGaming
US Players
Good Traffic
Fast Cashouts
Chico Poker Network, recreational players from US and Canada, good traffic, fast cashouts! We give you top rakeback deal.
Network: Chico Poker Network
Rakeback: Up to 60%
Was this article helpful?