For some poker players, playing at night is not possible due to the presence of basic work or study, for which you need to wake up in the morning. However, those players, for whom poker has become the main source of income, find night time the most convenient for poker sessions. The fact is that it is late at night and early in the morning Moscow time when the biggest amount of fishes is gathered in American poker rooms. Rooms such as PokerKing, TigerGaming, PPPoker and some others are characterized by a very weak field, therefore they are very attractive for the game.
In this article we will review the popular poker rooms with maximum traffic during night and morning time.
PokerKing
PokerKing is the most adapted room for the Russian-speaking audience of the American Winning Poker Network. Despite the fact that Americans cannot sign up in this room, players from the USA get to the network through other rooms. Peak traffic can be occurred at 2.00-8.00 Moscow time, when up to 6.000 connections can be found. PokerKing is known for its abundance of recreational players, so this room attracts regulars playing at cash tables and in tournaments.
Over 40 full tables are collected at micro limits. 15-20 tables are collected at each of the limits from NL50 to NL600. You can also find a more expensive game (NL1000) – about 5-10 tables. Pot-limit Omaha is also played here, but compared to Hold'em, this discipline is 4-5 times less popular here. However, at peak times, you can find here tables even at maximum rates – PLO5000.
Another advantage for regulars is the support of poker room trackers, which cannot boast of many American rooms. Rake at cash tables at all limits is 5% and is limited to $0.5- $3. Our players can receive increased rakeback – up to 70%.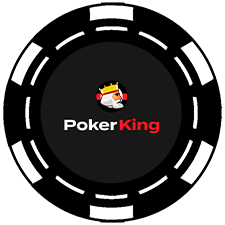 PokerKing
Good Rakeback
MTT Traffic
US Players
70% rakeback if you sing up now! A lot of recreational players from US and Canada, good PLO and MTT-traffic.
Network: WPN
Rakeback: Up to 70%
TigerGaming
TigerGaming is the main room of the Chico poker network. This is also the only network room that doesn't accept Americans, but only one field is formed, so US players get here through other rooms. TigerGaming has a very weak field consisting of Canadian and American players. Also, a lot of fans are gathered here, who go over to poker from a bookmaker owned by this brand.
TigerGaming traffic has been steadily growing over the past few years; its peak falls on American evening and night-morning Moscow time. It is noteworthy that here the most popular table formats are not quite standard for Europeans – 4-max and 10-max. Most of the traffic is collected by micro-limit cash tables. 5-10 tables are collected for limits up to NL400, and several tables can be found with limits up to NL2000. The room is also played in heads-up format and there are pot-limit Omaha tables ranging from PL10 to PL1000.
TigerGaming doesn't support third-party software for collecting statistics. However, you can use the converters at the cash tables to access the HUD. At all limits, rake is standard – 5.5% with small caps – up to $ 3. When you create an account in the room using our website, you receive an increased rakeback – up to 60%.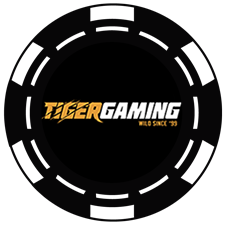 TigerGaming
US Players
Good Traffic
Fast Cashouts
Chico Poker Network, recreational players from US and Canada, good traffic, fast cashouts! We give you top rakeback deal.
Network: Chico Poker Network
Rakeback: Up to 60%
PPPoker
PPPoker is a popular poker application in Asia and America with a large number of recreational players. The general pool is divided into several clubs from different parts of the world, so you can pick up a club with peak traffic at night. In this room, you will find the game with the rules of no limit Hold'em, pot-limit Omaha, Chinese poker Pineapple. All clubs have HU tables. Limits – from NL50 to NL2000.
Although the application is for mobile devices, its client has versions for the computer. Therefore, it is possible to use poker trackers using converters. The rake size in PPPoker ranges from 2% to 5% and caps 0.5BB – 3BB, depending on the club. PokerProDeals players will be able to receive rakeback up to 40%.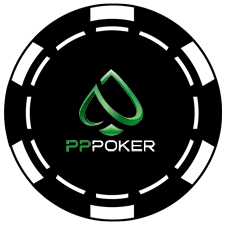 PPPoker
The best place to play poker in 2022. PokerProDeals gives you access to the best clubs from around the world with weak players!
Network: Independent
Rakeback: 50%
PokerBros
PokerBros is another mobile client designed to play a cash game with medium and low limits. As in PPPoker, here the general field of players is divided into separate clubs according to geographical location. Amateurs from Latin America, Canada and the USA play at PokerBros at tables with NL25 – NL1000 limits. There are also tables in the same range of limits with Omaha rules, including a five-card one. At PPPoker you can play Chinese poker Pineapple with a point value of up to $ 20.
At all Hold'em and Omaha tables, the rake is standard – 5% of the pot being played and is limited to 3 BB. At OFC, the room commission is lower – 3%. One of the important advantages of this poker room is that it supports the work of software for collecting statistics without a converter.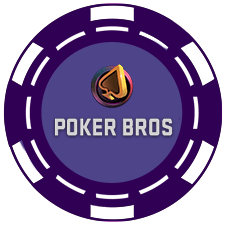 PokerBros
Good Action
OFC Pineapple
Private Clubs
New mobile poker application. Many players from USA, with low IQ. Fixed rakeback deal and access from PokerProDeals
Network: Independent
Rakeback: Up to 50%
Upoker
Upoker is a mobile application with a large number of recreational players. The room gained its fame in 2019 and now there are only a few regulars in it, so it is the best time to sign up in Upoker. As in the previous two applications, here the pool is divided into clubs. In addition to American players, there are amateurs from Asia. The most traffic falls on cash tables in the range of limits NL200 – NL1000. Pot-limit Omaha is no less popular here. In addition, there are a lot of games at the cash tables with the rules of Hold'em 6+. There are Chinese poker and tournaments as well.
Upoker can be installed on a mobile phone with iOS or Android, or on a PC. HUD room isn't supported here, however, in the client itself, viewing the main statistics for opponents is available. You can also make notes and mark opponents with color. The size of the rake in different clubs differs but doesn't exceed 5%. Contact the PokerProDeals managers for the most profitable rakeback conditions.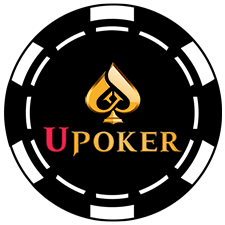 Upoker
Good Action
Private clubs
HU Tables
Upoker is a new mobile poker app that is rapidly gaining popularity in 2019. Private clubs with weak players waiting for you!
Network: Independent
Rakeback: Ask Manager
Was this article helpful?