A short-deck hold'em is gradually gaining its popularity both in live and online games. The largest series of high-rollers Triton Poker tournaments and cash games are regularly held with the rules of Hold'em 6+. This discipline attracts with its dynamics, the ability to collect stronger hands (compared to the regular Texas Hold'em), close hand equity and some other advantages. 6+ Holdem is at the very beginning of its development, so this game attracts many amateur players who are not particularly versed in the features of this discipline.
In this article, we will review the main differences between Hold'em with a short deck and Hold'em with 52 cards, the advantages and disadvantages of this game, as well as the features of strategies. In addition, you will find out which poker rooms are most profitable to play in 6+ Holdem.
Features Hold'em 6+
6+ Holdem is played with a deck of 36 cards, which determines certain features of this game. Due to the smaller number of cards, straights will be collected much more often than in standard Hold'em. Pairs, triples, full houses and four of a kind also are gathered more often for the same reason. However, the probability of a flush dropping out remains the same, because there are still four suits in the deck, as before. Thus, this combination in short-deck Hold'em is higher than the full house, unlike the usual Texas Hold'em.
These features of the rules require some changes to the strategy of the game. For example, your top pairs will not be that strong anymore – the probability that someone has assembled two pairs or a set increases. In 6+ Holdem, all players exhibit antes, so you need to play looser, playing a large number of hands. Otherwise, compulsory bets will reduce your stack in every distribution.
Many players who switched to Holdem 6+ from Hold'em with a full deck will make mistakes by overestimating the strength of their pocket pairs, or, conversely, underestimating the potential of their street draws. A large number of recreational players of Hold'em 6+ attracts with its action. Indeed, in this game you can go into the distribution much more often, because those hands that are folded in regular Hold'em can be played profitably in 6+ Holdem. Consequently, amateur players playing poker for fun rather than earning prefer Holdem with a short deck.
However, this discipline also has drawbacks that you have to know about. Due to the closer equity of the hands, outs to opponents will appear much more often. For the same reason, dispersion is also increasing – a larger bankroll will be required so that the lingering downstreams do not empty your account. Another drawback of 6+ Holdem is that even in the largest rooms, playing this discipline is not enough. The only exception is the GG Network, where you can play at any limits, at any time and in short-deck Hold'em.
GG Network
The Hold'em 6+ format appeared in the rooms of the GG Network in November 2019, and immediately attracted increased interest among players. High traffic was also due to the holding of profitable promotions and the playing out large prize pools. Cash games are played at 5-max tables, which can be played looser compared to regular 6-max tables, which attracts many recreational players. In addition to the antes, another mandatory bet is also set here – the button blind from the position of the dealer. The game is played with shallow stacks – you can buy no more than 50 antes.
The game in the rooms of the Asian network GG Network is traditionally played in yuan. Most of the games are at micro-limits, starting with an ante of 1 yuan, but at the peak times you can find several expensive tables – up to NL160 (exchanged from yuan to dollars). Although the rake is quite low – 3%, it should be understood that 6+ Holdem is a very dynamic discipline, and, as a consequence, the commission of the room is palpable. However, when registering with Poker Pro Deals, you can expect a rakeback of $ 50% or more.
Another advantage of the GG Network is that there are not only cash tables, but also tournaments are held with the rules of 6+ Hold'em. In other rooms, tournaments in this discipline are either not held at all, or there are very few of them.
We are ready to offer you a deal at GGPoker – the flagship room of the GG network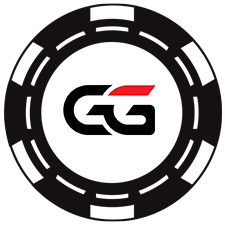 GGPoker
Good Rakeback
Fish Players
Flagship room at GG Network. Good traffic and very weak fields
Network: GG Network
Rakeback: over 50%
PartyPoker
In the second place in terms of the number of games played in 6+ Holdem is the well-known poker room PartyPoker. This room attracts fans of Hold'em 6+ format not only because of traffic, but also because of a good rakeback that can reach 60%. Just like in GG, here, in addition to the antes, the button blind is set. One of the remarkable features of this room is that when you win 300 or more antes, you can transfer money to your account without leaving the table.
Unfortunately, the choice of limits here is not large enough – NL2 and NL5 are followed by NL25 and NL100. There is also a game at more expensive tables up to the NL5K. Compared to GG, the stacks here are deeper – you can buy up to 100 button blinds. The rake is 5%, depending on the limits and the number of players, and limited to a cap from $ 1 to $ 5.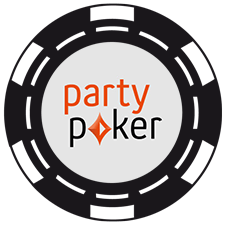 PartyPoker
Good Action
Extra Rakeback
All the kinds of poker presented, lots of action at all stakes, fast cash outs, comfortable software, anonymous tables with amateurs.
Network: Bwin.Party
Rakeback: Up to 60%
PPPoker
PPPoker is a mobile poker application that combines recreational Asian and American players. Most of the game in all disciplines are held at low and medium limits. Players unite in closed clubs, depending on geography. Therefore, peak traffic here is observed at different times: 17.00, 18.30, 04.00 Moscow time.
In this poker room you can also find tables with the rules of Hold'em with a short deck. PPPoker is characterized by low rake. In addition, Poker Pro Deals players can expect a return of up to 40% rake as a rakeback. Heads-up format is well developed in the room. Despite the fact that this is a mobile application, PPPoker can also be played on PC, statistics collection programs can be used as well using a special converter. However, the low level of the opponents' game allows you to get a good income without third-party software.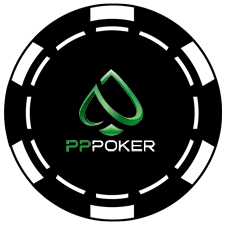 PPPoker
The best place to play poker in 2022. PokerProDeals gives you access to the best clubs from around the world with weak players!
Network: Independent
Rakeback: 50%
iPoker
Unlike previous rooms, in the rooms of the iPoker network, the game in 6+ Hold'em is held with the setting of standard mandatory bets – the big and small blinds. Another distinctive feature of this network is a change in the seniority of two combinations – the three of a kind here is higher than the street. Also, in iPoker's rooms the lowest purchase is up to 50BB, which positively affects the dynamics of the game.
It was in the iPoker rooms where the Holdem 6+ format first has begun to emerge, and still this discipline is quite popular here. Peak traffic is observed in the evening Moscow time, because poker players from European countries play here mostly. Most of the tables are collected at the NL10, NL20, NL50 limits, there is a game at the NL100 as well. The rake is 5-6%, the cap at the heads-up tables with the NL4 limit is $ 0.5, at the tables with all other limits – $ 1. Our players receive rakeback from 35%.
On the iPoker network we offer poker rooms Betfair Poker or Guts Poker.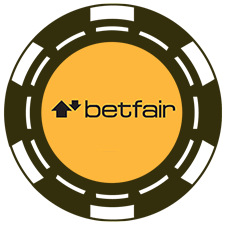 Betfair Poker
Stable fixed rakeback weekly to your account. Ideal for bum hunters who aren't ready to keep up with VIP status.
Network: iPoker
Rakeback: 35%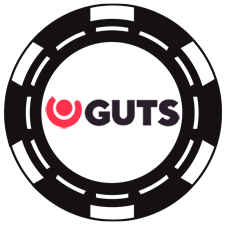 Guts Poker
Good Traffic
Fast Cashouts
HU Tables
Wide selection of games at all the stakes
Network: iPoker
Rakeback: over 35%
TigerGaming
In the American TigerGaming poker room a three of a kind is also higher than street and traditional mandatory bets – the small and big blinds. Limits are presented here in a wide range – from NL10 to NL2K. The size of the rake is 5.5% with a cap of $ 1 to $ 5, depending on the limit and the number of players. With our deal you can return up to 60% in the form of rakeback. Peak traffic is observed here at night and early morning Moscow time.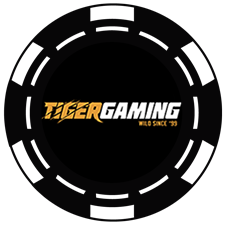 TigerGaming
US Players
Good Traffic
Fast Cashouts
Chico Poker Network, recreational players from US and Canada, good traffic, fast cashouts! We give you top rakeback deal.
Network: Chico Poker Network
Rakeback: Up to 60%
Was this article helpful?