Fast poker is a dynamic and popular poker format that allows you to win back a huge number of hands per time unit. With that being said, you can make big profits with a high level of game. This is an advantage for regulars, and recreational players are attracted to this format with their action – no need to wait for the end of the distribution, you can fold a bad hand and instantly get a new one at another table. This article will review the main features of fast poker, as well as the best rooms for playing it.
Fast Poker Features
Fast poker first appeared in FullTiltPoker in 2010 under the name Rush Poker. Due to the fact that the administration did not manage to renew the patent, this format was extended to other well-known rooms, where it got other names – Zoom, Speed, Blaze, Boost, etc. Despite the different names, the main features in all rooms remain the same – players after pressing the "fold" button immediately leave the current hand and move to another table, where they are given a new hand.
Fast poker games are held not only with the rules of no limit Hold'em, but also limit Hold'em and Omaha. In addition, in some rooms you can play fast tournaments, as well as participate in satellites to them.
What are the advantages of fast poker over the regular tables? Firstly, it is an opportunity to play a great distance in a short period of time. Thus, the downstrips, which appear because of a dispersion, can be overcome much more easily. In addition, a larger number of hands played indicates an increased rakeback. Secondly, this is a relatively weak field – many players at low and medium limits are not very experienced in this discipline and make mistakes (over folds, drawing marginal hands from early positions, too narrow blind protection, etc.)
However, for a profitable fast poker game you need to understand this format very well by yourself. You have to be able to quickly make notes, notice the features of the opponents' game, make the right decisions in the absence of information on the player. Many rooms don't support HUD, so you have to make default decisions often. In addition, you cannot choose tables and opponents, the seating process is random.
PartyPoker
PartyPoker's fast poker is called Fastforward, which is quite popular here at all limits. The game is held in a wide range of limits – from NL2 to NL1000. Field strength is medium. Due to the relatively high rakeback, this poker room attracts regulars, which appear at low limits often. In addition to cash tables, there are also fast poker tournaments. For multi-tabling opening up to 9 tables is available at the same time. However, in this poker format it is difficult to play at more than 6 tables at once.
Among the rooms being reviewed, PartyPoker has the largest attendance at fast poker tables. The largest number of players is concentrated at low limits (NL2 – NL20) – about 500 people at peak times (evening Moscow time). Tables of average limits (NL25-NL100) are visited by an average of 200 people. High limits (NL200 +) are not very popular here – 20-30 people.
The rake size is 5% and is limited to $ 1- $ 3, depending on the limit. By signing up from the PokerProDeals website, you can expect increased rakeback – up to 60%. PartyPoker is an excellent poker room with high attendance, medium level of competition and good rakeback. Thus, it is ideal for fans of fast poker.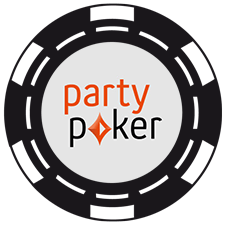 PartyPoker
Good Action
Extra Rakeback
All the kinds of poker presented, lots of action at all stakes, fast cash outs, comfortable software, anonymous tables with amateurs.
Network: Bwin.Party
Rakeback: Up to 60%
GG Network
The Asian poker network GG Network also offers its users to play fast poker. You can play here at one of the four available limits – NL2, NL10, NL50, NL200. Fast poker tournaments are not available here. It is possible to play at four tables at the same time. This network is distinguished by a weak field, because most of the visitors are recreational Asian players.
Most of the traffic falls on low limits (NL2 and NL10), at the peak time about 250-300 players are gathered at these limits. At NL50 tables, 150-200 connections can be observed. Compared to PartyPoker, there is more game at the highest limits (NL200) – 150-200 players. Among the rooms in this review, this is the best result.
When the fast poker, which is called Rush & Cash, appeared on the GG Network, the players could not get used to the unusual format of mandatory bets – instead of the small and big blind, they had to set the ante and the button blind. This required a change in strategy in the loose direction, which repelled many users. However, now the Rush & Cash format has acquired the usual form with standard blinds, and, as a consequence, the attendance of fast poker tables has increased significantly.
On the one hand, a small number of limits (only 4) doesn't allow regulars to find suitable tables. But on the other hand, recreational players have to play on those tables that don't suit them for a bankroll, which leads to even greater losses. Contact our managers to receive increased rakeback in the rooms of the GG Network – from 50%.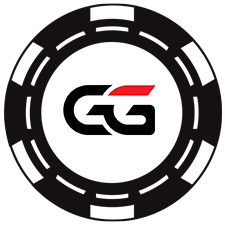 GGPoker
Good Rakeback
Fish Players
Flagship room at GG Network. Good traffic and very weak fields
Network: GG Network
Rakeback: over 50%
PokerKing
PokerKing is the first of the rooms presented here in the review where the use of software for collecting statistics is allowed. The ability to use HUD, as well as a high rakeback (up to 70%) attracts many regulars to this room. Thus, the field in this poker room is not the weakest. PokerKing is perfect for experienced players who confidently use all the features of poker trackers and play at NL25 limits and higher. Only at these limits the increased rakeback will be noticeable.
Fast poker players can participate in a rake race, thereby returning an additional percentage of rake (up to 40%). At low limits in PokerKing room, the highest traffic is observed during the day time in Moscow. Medium and high limits collect the most connections at night and early morning. Traffic throughout the day is distributed relatively evenly. In total, 6 limits are presented here: NL10, 25, 50, 100, 200, 600 and 1000. Up to 6 tables can be played simultaneously.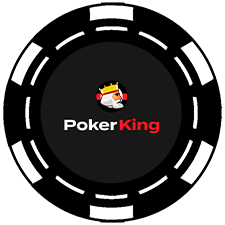 PokerKing
Good Rakeback
MTT Traffic
US Players
70% rakeback if you sing up now! A lot of recreational players from US and Canada, good PLO and MTT-traffic.
Network: WPN
Rakeback: Up to 70%
PokerStars.it
Italian reservation of Poker Stars offers excellent functionality and convenience to the largest poker room in the world but is devoid of its main drawback – a strong field. PokerStars.it is played by weak, recreational players from Italy. Fast poker is quite popular here at all limits. The game can be found throughout the day, but peak traffic is observed in the evening in Europe and on weekends.
The rake size is 5.5% and is limited to $1 – $3 depending on the limit. Unfortunately, the poker room PokerStars.it doesn't have a high rakeback. However, when signing up from our site, you can expect the most favorable conditions. This room supports poker trackers, which is also great news for regulars.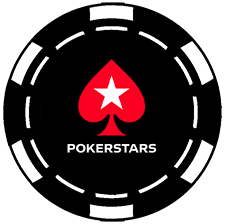 PokerStars.it
Italian Reservation
Good MTT Traffic
Poker Stars is the largest poker site in Italy and for players choosing to use Italian language. It is also the most popular poker room in Europe with the most games and the best poker software
Network: Independent
Rakeback: VIP Deal
888Poker
888Poker offers its users to play the fast poker, which is called here SNAP. The poker room is characterized by a relatively weak field, at low limits you can make a profit just performing standard actions and not particularly understanding the game of a particular opponent. HUD doesn't work at SNAP tables; however, poker trackers can collect statistics. At the same time, you can play 3 tables at the same limit, or 6 tables at two different limits. In total, 10 limits are presented in the room (From NL2 to NL1000) – the largest variety among the reviewed rooms.
Most of the game is observed at low limits – up to 200 connections. The average limits show less attendance – from 50 to 70. And at the limits of NL200 and above at peak times from 20 people are gathered. The main disadvantage of 888Poker is its low rakeback. However, you can get more favorable game conditions when signing up using our website.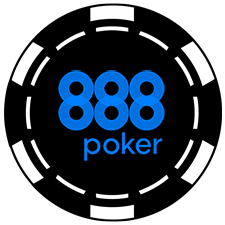 888poker
One of the most reliable, large and famous rooms on the market. There is a bonus for the first deposit and good traffic at all limits.
Network: Independent
Rakeback: 10%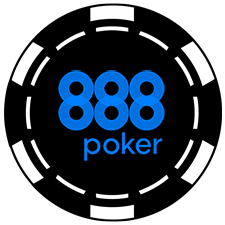 888poker.it
Fish Players
Italian Reservation
Italian reservation of one of the largest rooms – 888poker. Very weak field, consisting only of amateur Italians.
Network: Indipendent
Rakeback: Up to 10%
Was this article helpful?