In recent years, the policy of the largest poker rooms in the world has focused on attracting and retaining recreational players. The conditions of the game for regulars are becoming less and less favourable. In addition to cutting back on rakeback, account verification has been tightened, and you can quickly get banned for any suspicions of bum hunting or other prohibited actions. Therefore, more and more poker players are paying attention to poker applications, among which PokerBros is the most popular.
PokerBros app installation
PokerBros belongs to the category of closed clubs that are created to play poker for money. Individual clubs are part of unions to increase traffic. Many land-based casinos and poker clubs open online applications for their regular visitors. There is a fairly large percentage of weak players among such users.
PokerBros is a mobile poker application that is not designed to be played via PC. As a result, some regular players who are accustomed to using PC software may find it difficult to handle PokerBros.
To run the application on a computer, you can use the mobile application emulator. To do this, download the Multi Drive program and install it on your PC. Next, download the APK file of PokerBros. The installation procedure should not raise any questions – everything is fairly easy and standard.
After that, create an account by linking it to any email address. No verification and identity verification procedures are required. You just need to come up with a unique login and enter a strong password to register at PokerBros.
Application features
The attendance of different clubs at PokerBros can vary greatly. To find a game at any time, it is recommended to join several clubs at once (4-6 clubs will be quite enough for a comfortable game).
Let's review the main advantages of playing in the PokerBros app:
More traffic than in European rooms. By registering with several clubs, you will not experience a lack of play. At the limits NL60 – NL200 there are cash tables at any time. The greatest attendance is in the evening and at night Moscow time.

 

A weak field. If we compare it with European rooms, at PokerBros the average level of the game is much lower. There are a lot of weak amateur poker players here.

 

Good rakeback. The specific rakeback in each club needs to be clarified. Rake percentage is returned every week.

 

The ability to quickly withdraw money with the help of an agent. Money is transferred to a bank card account, Skrill system or in cryptocurrency to an agent. These and some other methods can be used to make deposits. For details on transactions, contact your agent.

 

Bad beat jackpot is played out. The prize money is paid not only to the player who loses with a very strong hand, but also to all other poker players at this table. Most of the prize pool, of course, is paid to the owner of the second strongest hand, starting with a full house with AA +.

 

There is a referral program. By attracting new players through your affiliate link, you will receive referral deductions.

 
The PokerBros app is not without its drawbacks. However, most of these disadvantages are connected with the habit of playing in regular poker rooms rather than clubs. So, let's take a look at the main disadvantages of PokerBros:
High system requirements for hardware when running multiple emulators. With over four windows open on 4-core systems, be prepared to experience freezes and lags. On weak computers, it is better not to open many emulators. If you have an i7 with 35 GB of RAM, then no problems will arise even if you open 15 emulators at the same time. A system with 6 cores and 16 GB of RAM can easily cope with 6-7 emulators.

 

The application does not directly support programs for collecting statistics. To run the HUD, you need to purchase an Asia or Pro subscription. It is also possible to launch X2H and other trackers using special converters that are purchased every month. The cost is not very high.

 

A peculiar kind of software in clubs, which differs from standard European rooms. After several hours of playing in the application, it will no longer seem so inconvenient and clumsy to you. It is quite possible to adapt to the software without reducing the effectiveness of the game.

 

Some tables can only be played on the computer. By installing special software, you can solve this issue.

 

Incorrect display of rake and profit in trackers. Conclusions can be made only on the basis of agents' reports. It should be noted that in these reports all information is recorded accurately and without errors. The only caveat is that in some clubs, for certain hands, profit and rake are not tracked. For example, if you spin the board twice, statistics may not be collected.

 

The need to deposit the account in each club. Due to the lack of a single balance, you will have to make a deposit in each club in which you intend to play. It is possible to transfer funds between clubs, but it is carried out only with the participation of an agent.

 

Limited functionality of additional software. Inconvenient hotkey configuration.

 
Thus, if you have a powerful enough "hardware", and you are ready to spend a little time adapting to unusual software, then there will be no difficulties with playing at PokerBros. But you will feel the benefits of a weak field and a fairly good attendance from the very first minutes of the game.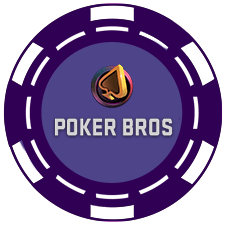 PokerBros
Good Action
OFC Pineapple
Private Clubs
New mobile poker application. Many players from USA, with low IQ. Fixed rakeback deal and access from PokerProDeals
Network: Independent
Rakeback: Up to 50%