The poker network Winning Poker Network, known to almost every player, is ready to please its customers with the branded The Venom tournament. The prize pool was significantly increased to an impressive $ 10 million, which was an absolute record for this event! When the tournament is held, you can get into it for free – further in our material.
Brief information on the main event:
The tournament is held from 23 July to 4 August;
The buy-in is$2650;
Guaranteed prize pool – $10 000 000;
Re-entrances are unlimited;
Starting stack in size 187.5 BB;
Blind-up – 20 minutes;
Late registration is available for 20 levels (6 hours 40 minutes).
The tournament is held over several days and has four starting flights (stages). You can take part in any of them, but if you pass on the second day, then you will lose access to the qualifiers. The flights are conducted in the standard FreezeOut format, and they last exactly 28 levels (about 9.5 hours).
During the existence of PokerKing, 4 similar tournaments were held, as a result of which five players at once became the owners of the millionth bankroll. This time, the WPN promises two million payments at once, that is, for the first and second places, the winners will receive a six-figure sum! The prize pool has been significantly increased – just 2 million more than in the past The Venom.
Events schedule
The schedule of flights and the tournament itself is as follows:
Day 1A – July 23 at 8:00 PM Moscow time;
Day 1B – July 25 at 8:00 PM Moscow time;
Day 1С – July 30 at 8:00 PM Moscow time;
Day 1D – August 1 at 8:00 PM Moscow time;
Day 2 – August 2 at 8:00 PM Moscow time, the game will be held till 11 PM;
Day 3 – August 3 at 8:00 PM Moscow time. The game will be over when the final table is formed;
Day 4 – August 4 at 11:59 PM Moscow time– the final table.
Is The Venom free to play?
Three weeks before The Venom kicks off, PokerKing will be holding qualifiers for the target tournament. Satellites come in a wide variety of formats and buy-ins, so every poker fan can compete for a $ 2650 package.
Venom Blitz Cyclones Steps is a satellite network with 9 levels. All tournaments are held in Blitz Poker format, and the player's goal is to get a stack of 5K chips. After that, you will get the opportunity to play the next level. Of course, you can start with anyone, paying a buy-in from $ 0.11 for the first level, up to $ 880 for the ninth. In addition, free-rolls to the first level are regularly held in the PokerKing lobby.
Venom On Demand Steps is a similar grid of tournaments of 9 levels, the format of which is On Demand. From July 19, you can qualify for the first level for free through regular free-rolls.
Venom On Demand Skips is the same network as Venom On Demand Steps, only the number of levels has been reduced to 5.
Venom Fever are special mega satellites that send winners directly to the main event. You can get into them through all the above tournaments, or through your own Venom Fever satellites. The total guarantee of mega-satellites will be 886 tickets at $ 2650.
PokerKing client updates
In preparation for the upcoming major tournament, PokerKing has updated its client. Now players have access to:
New sound effects when you win the bank, as well as when you open a new Blitz table – if you hit a jackpot while playing in special SnGs, the sound will play even if the table is minimised;
Disabling animation in Blitz Poker is great news for owners of weak devices: it has become even more comfortable to play;
Multi-day tournaments – if you get into the second day of a multi-day tournament, you are deprived of the right to participate in other flights;
Increased security – the use of prohibited software will lead to additional checks by the security service;
Bankroll inheritance – a player can transfer funds from his account to another player in case of sudden death.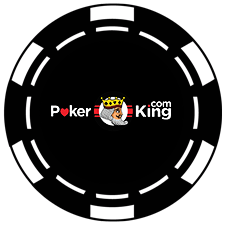 PokerKing
Good Rakeback
MTT Traffic
US Players
70% rakeback if you sing up now! A lot of recreational players from US and Canada, good PLO and MTT-traffic.
Network: WPN
Rakeback: Up to 70%