Canadian room TigerGaming is launching a great promotion called Rakeback Days $150 000, which will allow players to get additional rakeback. What players can expect – further in our material.
$ 5000 Bonuses & Tournament Dollars Daily
There are missions in the rooms of the Chico network, by completing which players receive prizes in the form of tickets to free-rolls. Now, on the eve of the last month of summer, the promo will be slightly changed.
In the period from August 1 to August 30, 2021, the Chico rooms will be running the Rakeback Days promotion with a prize pool of $ 150,000! They will be played out between cash players and tournament buffs.
The payout system is quite simple, but it has two conditions that some regs may not like:
The prize money is divided among the players in proportion to the accumulated rake. For cash players, the minimum rake is $ 1, and for tournament players – 10 cents;
Payments are made in tournament dollars, as well as in the form of cash prizes, can only be used at the tables. In total, $ 5,000 will be paid daily: 3,000 for cash and 2,000 for tournaments. The funds received should be used within 24 hours from the date of receipt, otherwise they will be debited from the account.
Each player will not be able to receive a very large amount, and therefore the promotion only nominally bears the name associated with rakeback. Nevertheless, many recreational players will like this, because an extra couple of tens of dollars will not hurt anyone.
To take part in the action, you need to go through a simple registration in a special section of the client "Missions".
New Race Format
Races have been updated on the Chico network again. It is not completely clear whether they will work during the action, but it is still worth getting to know it.
The cash race is again divided into leaderboards by limits, and now there are two of them. Every 12 hours, 1000 dollars in cash money are played out among the leaders.
The Race for Sit And Go players has received a general leaderboard with 500 tournament dollars per day. Spins fans get two points at once for participation, and HU-SnGs are not counted.
| | | | |
| --- | --- | --- | --- |
| Place | SnG | Cash (up to NL200) | Cash (from NL500 and higher) |
| 1 | $100 | $105 | $135 |
| 2 | $75 | $85 | $100 |
| 3 | $65 | $65 | $75 |
| 4 | $50 | $40 | $55 |
| 5 | $35 | $30 | $35 |
| 6-10 | $25 | $25 | $20 |
| 11-25 | $10 | $10 | |
Prizes in all Chico network promotions are paid out in tournament and cash dollars. Regulars did not like this and other innovations, which is why recently there was an outflow of grinders, although this did not affect online. Most likely, it is these promotions that make the network's rooms interesting in the eyes of beginners.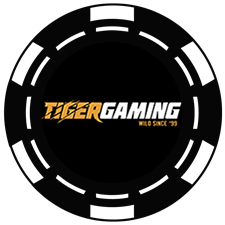 TigerGaming
US Players
Good Traffic
Fast Cashouts
Chico Poker Network, recreational players from US and Canada, good traffic, fast cashouts! We give you top rakeback deal.
Network: Chico Poker Network
Rakeback: Up to 60%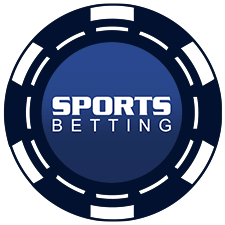 SportsBetting Poker
Another poker room of Chico network. This is a home to plenty of bad poker players who come over from the casino or the sports book
Network: Chico Poker Network
Rakeback: Up to 60%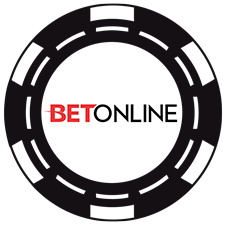 BetOnline Poker
If you already have an account in TigerGaming, and you don't have a good deal, you should definitely contact us.
Network: Chico Poker Network
Rakeback: Up to 60%