Lottery SNG tournaments have become an integral part of most poker rooms. They took the lion's share of traffic from hyper-turbo tournaments and continue to gain popularity. This is due to the fact that in Spin and Go there is an opportunity to win disproportionately large prizes compared to the buy-in. This format also attracts with its dynamism – short stacks make it necessary to play aggressively.
In different rooms, lottery SNGs are called differently – Spin and Go, Twister, Spins, etc., however, the general rules and features of the game in all rooms remain the same. A multiplier drops out randomly, on which the size of the prize pool played depends. This format attracts a large number of recreational players who want to win a huge prize for a small buy-in. This article will review the best poker rooms for playing Spin and Go. While making this list, traffic, rakeback size, bonuses and some other factors were taken into account.
PartyPoker
PartyPoker is one of the best poker rooms for playing spins. Here you will find many lottery SNG tournaments at any level of limits. As a consequence, this room is equally well suited for both beginners and high rollers. The biggest multiplier is at the limit of $ 5. By participating in this tournament, you can win up to $ 1 million. The same prize is also played on the spins for $ 100, but the probability of a maximum multiplier dropping out here will be higher.
The size of the rake depends on the limit being played – the smaller it is, the higher the commission of the room. In total, Party Poker has 9 spins with limits from $ 0.25 to $ 250. And if the rake in spins for $ 0.25, $ 1, $ 3 and $ 5 is 8%, in the most expensive spins the rake is only a half – 4%. It should be noted that you can return part of this room's commission back to your balance thanks to rakeback. Active players of average limits can expect 40% rakeback on average, grinders can even receive up to 60% of rake.
Since April 2020, a rake race has been launched for SPINS players, where $ 12,500 is played out during the week. Depending on the limits played, the leaderboard is divided into 4 groups. Moreover, up to 10% of the rake can be returned to the account of VIP grinders participating in the exclusive rakeback race.
For those players who already have an account at PartyPoker, we can offer a deal at Bwin Poker.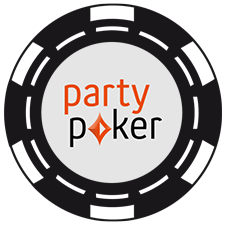 PartyPoker
Good Action
Extra Rakeback
All the kinds of poker presented, lots of action at all stakes, fast cash outs, comfortable software, anonymous tables with amateurs.
Network: Bwin.Party
Rakeback: Up to 60%
iPoker
The poker rooms of the iPoker network also offer good conditions for playing spins. This is the only poker network that successfully competes with the Stars and Party Poker in terms of the number of regular games in the spins at the limits of 50-100 euros. IPoker holds rake races every month, each week 5,000 Euros are played out among Twister tournaments. There are 7 limits of this format in the network's rooms, they all have a fixed rake size of 7%. For those players who already have an account at PartyPoker, we can offer a deal at Bwin Poker.
IPoker's rakeback is also fixed at 35%. Thus, excluding the rake race, the actual rake of Twister tournaments at all limits is 4.3%. The peak of attendance is in the late evening Moscow time. Like limits, there are 7 multipliers in the iPoker spins – from x2 to x1,000. Doubling the amount is occurring in 57% of tournaments.
For our players, we recommend playing Betfair Poker or Guts Poker.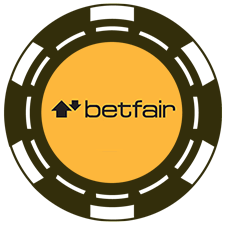 Betfair Poker
Stable fixed rakeback weekly to your account. Ideal for bum hunters who aren't ready to keep up with VIP status.
Network: iPoker
Rakeback: 35%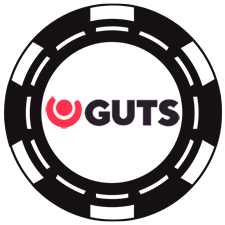 Guts Poker
Good Traffic
Fast Cashouts
HU Tables
Wide selection of games at all the stakes
Network: iPoker
Rakeback: over 35%
PokerKing
The spins at PokerKing are identical to the lottery SnGs at Party Poker in terms of structure, but they are significantly inferior in terms of the number of limits – there are 4 to 11 of them. This room will be more profitable for low-limit players. The fact is that in games for $ 2 the rake is 6%, while in PartyPoker the commission for games for $ 1 and $ 3 is 8%. At the limits of $ 10, rakes of these rooms are identical, and at the most expensive limit for PokerKing ($ 40) the commission fee will be higher. From this we can conclude that PokerKing is focused on players of low rather than high stakes.
The size of rakeback at PokerKing varies from 10% to 60% depending on the activity of the game. The maximum traffic is observed in the early morning Moscow time. There are 7 multipliers in the room – from x2 to x2.500. The probability of doubling the prize is 70.5%.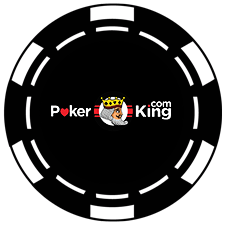 PokerKing
Good Rakeback
MTT Traffic
US Players
70% rakeback if you sing up now! A lot of recreational players from US and Canada, good PLO and MTT-traffic.
Network: WPN
Rakeback: Up to 70%
PokerStars Italy
Being the Italian reservation of the most famous and largest poker room in the world, PokerStars Italy offers excellent conditions for the game, including in Spins. And if the American Stars are replete with strong players, the European branch is distinguished by a relatively weak field. Thus, more and more people who want to play against Italian recreational players register at PokerStars Italy.
Most of the SNG tournament traffic falls on the Spins – this format is very popular here. The largest buy-ins are 25, 50 and 100 euros, which allow you to win up to 250,000, 500,000 and 1,000,000 euros, resp. The rake in Spins for 6.1 euros is 6.16%, and for 50 and 100 euros – 5.16%.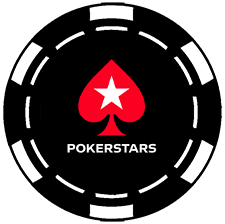 PokerStars.it
Italian Reservation
Good MTT Traffic
Poker Stars is the largest poker site in Italy and for players choosing to use Italian language. It is also the most popular poker room in Europe with the most games and the best poker software
Network: Independent
Rakeback: VIP Deal
Was this article helpful?