RedStar Poker and Unibet poker rooms keep on pleasing their users by regularly making interesting and gainful offers. February 2020 is not an exception. The said poker rooms offer several deals in the last winter month. The terms of the said deals are available below. 
RedStar Poker Freerolls of €30,000 Prize Fund

 
From February 11, 2020, to March 2, 2020, the RedStar Poker room runs a campaign for freeroll fans; the prize fund comprises €20,000 of Fish Party tournament tickets. To take part in this promo, one needs simply participate in flip freerolls within the specified period and get tickets for wins. 
To get a daily freeroll ticket, one is to purchase Fish Party buy-ins for 10 euro. The player who met this condition immediately gets a buy-in for the Daily Freeroll held the same day at 9 p.m., Moscow time.
Besides, February and March are to see weekly freerolls that differ in conditions to meet for winning a ticket, and prize funds' amount. 
From February 10 to February 16, RedStar Poker players have the opportunity to win tickets for three freerolls with prize funds of €1,000, €2,000 and €5,000 that are to be held at 9:30 p.m., 10 p.m. and 10:30 p.m., Moscow time, correspondingly, on February 17. In order to participate in a free tournament with a €1,000 fund, you need to play twenty €1- or €2-worth Sit'n'Go Fish Party games within the specified period. To access a €2,000 freeroll, you should take part in fifteen €10- or €20-worth Sit'n'Go Fish Party tournaments. If you have 10 similar tournaments, but with a €50 buy-in, played for a week, you will be able to take part in the most expensive freeroll with €5,000 prize fund.
Freerolls with the same prize funds and in the same time are to be held on February 24 and March 2. Shortlisting conditions for a free-of-charge tournament in February should be fulfilled from February 17 to February 23. In order to participate in freerolls on March 2, one is to have the required number of Sit'n'Go Fish Party tournaments played from February 24 to March 1. 
Unibet Promos and Offers
In 2020, Unibet Poker offers everyone interested to take part in MMT Player of the Year special. Leaderboard is to be divided in two groups with different buy-ins for multi-table tournaments: Low (€1, €2 and €5) and High (€10 and €25). 17% of the best poker players of the leaderboard will get points. 
The best players will be chosen not only as of the end of 2020, but each month and ach quarter. Players who reached the first position in a low buy-in category at month-, quarter- and year-end will get the prize of €100 of tickets for MTT and a unique userpic "Player of the Month/Quarter/Year". Second and third prize winners will get $50 and $20 correspondingly. In addition, the first 25 positions in the leaderboard will get the chance to take part in freerolls with a prize fund from €150 to €2300. 
A first-prize winner in a high buy-in category in a monthly leaderboard is to get €200 of tournament tickets and the chance to set a "Player of the Year" userpic. The same fund is for the first positions in a quarter and year leaderboard. The second and the third prize winners will be awarded with tickets for the amount of €100 and €50 correspondingly. Moreover, the best 25 players of the month, quarter and year will be able to take part in special freerolls with the prize funds of €350, €650 and €5000 correspondingly. 
Winter Bootcamp race participants will be similarly divided into two groups depending on game limits, and will be able to battle for the part of €52.000 prize fund. Mid-Stakes category will comprise players at NL/PL25, NL/PL50 и NL/PL100 cash game tables who will compete for €2,500 every week within their group; €4.000 prize fund in High-Stakes category will be contested for among the participants of more expensive games  – NL/PL200 и NL/PL400. 
Points are awarded for fulfilling the following tasks:
To reach the flop with three or more opponents (2 points in Holdem, 1 pint in Omaha).
To reach the flop two times in a row (2 points in Holdem, 1 pint in Omaha).
To win the pot and divide it in a button position (3 points both in Holdem and Omaha).
To get hole cards 72 (4 points in Holdem, 2 points in Omaha).

 

To get straight flush (1000 points in Holdem, 300 points in Omaha).

 
Depending on the limit, the points achieved are multiplied by coefficients. For NL/PL50 and NL/PL400 games all points are multiplied by 2; for NL/PL100 games – by 3. One can get more points by completing special tasks. Daily tasks include the following: to play at two or more tables simultaneously (200 points), to win three hands with any limit under PLO rules (200 points). Weekly tasks are as follows: to play negative for a week (1 point for 1 euro) (450 points), to reach the flop minimum 5 times in a row within three days (500 points, one-time awarded), to reach the flop minimum 5 times in a row for the whole week (1000 points). 
Points are awarded only once a day for fulfilling each task under Holdem or Omaha rules.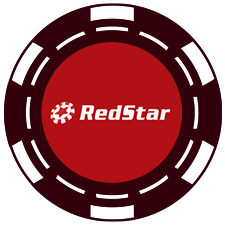 RedStar Poker
RedStar Poker players signing up via PokerProDeals earn top rakeback deal
Network: iPoker
Rakeback: 40-45%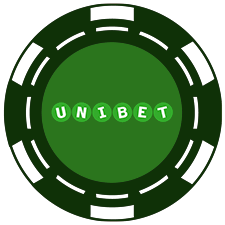 Unibet Poker
rakeback up to 50%
Good Traffic
Many recreational players from England and Ireland will make the deal more profitable and colorful software will give more entertainment.
Network: Independent
Rakeback: Up to 50%