GG Network announced new lottery tournaments in Sit'n'Go format, which are to be called Spin&Gold in poker rooms. One cannot help noticing some similarities with popular Spin&Go tournaments on PokerStars. This article is going to dwell on the peculiar features of these tournaments and the options of gaining advantage from them. 
Spin&Gold are to come along on February 28
Representatives of the popular GG Network informed Trello about the release date of the new lottery. There you can also see the first screenshots of the tournament and learn about some peculiar features. It needs mentioning that Spin&Gold will be presented in all rooms of the network, including BestPoker and PokerOK. 
The format of this lottery tournament is similar to the spins on PokerStars, with three poker players playing, a randomly chosen multiplier and the prize being taken by the winner. However, in case the largest prize pool comes along, it is divided between all participants, and the largest part goes to the winner. 
After Spin&Gold is launched, players will have access to tournaments with buy-ins of $1, $5, $20 and $50. Upon reviewing the screenshots, we can assume that the most common multiplier will be x2, and the rarest and highest will be x12.000. It still remains unclear what rake is going to be taken back.
Advantages of Spin&Gold on BestPoker
It is known that lottery tournaments attract a huge number of amateur players who are dreaming of getting a huge win by investing a minimum. Naturally, in such a weak field, the regular players can easily win. Despite the fact that the GG poker network is the second most popular, it will not give up on new visitors attracted by the tempting lottery. 
Surely, Spin&Gold will attract many regular players wanting to take advantage of the game in contesting with weaker opponents. Experienced poker players are always looking to benefit from some new format or discipline in a poker room. However, it is much unlikely that the best players in the network are going to appear on this field as the maximum buy-in is limited to $50 only. It is possible that with the increase in the limit, lottery tournaments are going to attract top poker players.  
What other advantages does this poker format have that can attract regular players? Rakeback, undoubtedly. In addition to a great rakeback that you are expected to get in BestPoker, you can also count on many other benefits. 
Rakeback is realized in the form of missions. First, you need to select the period of time during which you are going to play. After that, you should specify the number of coins that you are supposed to be able to collect. So, upon collecting 27,000 coins, you can count on the maximum rakeback size of 63%. Once the mission is completed, the bonus money will be credited to your account.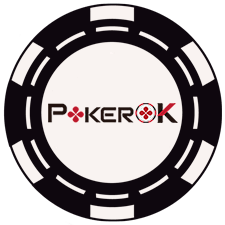 PokerOK
Good Rakeback
Great Action
The new flagship poker room of the Good Game network. Convenient software, good traffic, bonuses and promotions
Network: GG Network
Rakeback: over 50%