Winning Poker Network Review
Winning Poker Network is an American poker network, that has been gaining popularity over the past few years. Back in 2014, this network was in 28th place by the number of players online. Today, Winning Poker Network is one of the ten most visited poker networks. WPN was created in 2012 and was originally called the Yatahay Network, but later it was renamed. The huge popularity of this network is due to the fact that its poker rooms accept registration of American players. Because of the limited selection and attractive conditions of the Winning Poker Network, Americans are still willingly signing up on this network. 
Attendance and poker formats
In all Winning Poker Network's poker rooms, the game is played in American dollars. The minimal limits at cash tables are limited to 0.01/0.02 $. There are such games as no limit Hold'em, pot limit Omaha, Omaha Hi-Lo, 7-Card Stud (including Hi-Lo), Draw Poker and Telesin.
The biggest part of the traffic is concentrated at cash tables with Hold'em rules. There are regular tables and tables where a part of the prize pool goes to the formation of the Bad Beat jackpot, which is paid when losing with a very strong hand. Peak traffic is observed in the early morning Moscow time (evening and night USA time). Hold'em is played at 6-max and 9-max tables, ranging from micro limits to NL5000 limits. Winning Poker Network is characterized by high attendance at PLO tables.
Also, in WPN rooms you can play the SNG Jackpot with four buy-ins, ranging from 2 to 40 dollars. Jackpot tables are quite standard, 3-max with the usual multipliers. Most of the game is at the two lower limits. You can also play regular SNG tournaments at the Winning Poker Network, with a maximum buy-in of $ 120. Most tables are assembled in hyper-HU format. Although the tournaments in WPN aren't very developed, it's nevertheless represented by several regular events, as well as a large series with a guaranteed prize pool of $ 1 million.
Winning Poker Network Features
The software of WPN poker rooms is quite high quality and functional. No doubt It doesn't reach PokerStars's level, but It's inferior to a few. Regulars will appreciate the possibility of connecting auxiliary programs for collecting statistics on opponents. This feature is not available in competing networks, such as GG and Party.
As for the field's strength, you shouldn't expect that at average limits you will be surrounded only by chips. Even American players are gradually improving their skills. However, at almost every table you will find at least one recreational player, which will get you a good income. Also, the advantage of playing on the Winning Poker Network is the high rakeback, which can reach 60% of the rake if you additionally participate in weekly rake races organized for cash and SNG. In almost all rooms of the network, a standard cashback of 27% is provided, which is paid to all players who have generated at least $ 600 rake in a month.
It is noteworthy that if a guaranteed amount was pierced in a tournament with a guarantee, then in the next similar tournament the size of the guarantee will be increased – a very attractive condition for tournament players. Some rooms also offer a unique type of the game – a mix of a cash table with a tournament called The Cage. The meaning of this game is that for all participants a buy-in is given a standard stack, which you need to try to multiply in 5 hours. The blinds increase every hour, and at the end of time, all participants receive a win in accordance with the number of played chips. E.g., if at the beginning you were given 1000 chips for 1000 dollars, and at the end you had 4000 chips in the stack, you would be given 4 thousand dollars in prize money.
Despite the fact that there are many poker rooms in Winning Poker Network, only PokerKing room presents an interest for Russian-speaking players. That's because only this room provides Russian-language interface and support. Despite the fact that Americans cannot sign up in this room, they still will be presented at cash tables and in tournaments by logging in through other rooms.
PokerKing has been working in the Winning Poker Network since 2012 and now it has one of the leading positions in the company. In 2019, the client of the room underwent significant changes, switching to a completely new engine. The application became more adaptive for different platforms and less required to hardware. Due to the sorting by many parameters (bet size, number of players, format, limit, etc.) you can easily find tables and tournaments that suit your requirements. The PokerKing's client seems more profitable in comparison with other WPN's rooms, because here you can resize the tables without observing the proportions, which is very convenient when playing on mobile devices and monitors with non-standard resolution.
Peak traffic in this room falls on 3-9 AM Moscow time. However, even in the evening a lot of games can be found here – the attendance on average 15-20% lower than in the peak hours. The cache is represented by 6-max, 9-max and heads-up tables with limits from NL10 to NL10.000. In pot limit Omaha, the upper limit is limited to PLO5000.
PokerKing also has peculiar spins called Jackpots, in Hold'em there are 4 limits ($ 2, 10, 25 and 40) and in Omaha two ($ 2 and 10). The maximum possible multiplier is 2.500, which allows you to win up to $ 75,000 at the largest limit.
Multi-table tournaments are represented by events with ranges in value from $1.1 to 1050. Every day, several standard tournaments are held with guarantees from $100 to 25,000. The most expensive weekly events allow you to win a part of the guaranteed prize of $ 200,000 by paying a fee of $ 1,050. Most MTT tournaments allow you to make an infinite number of re-entries. However, in 2020 tournaments appeared in which you can buy chips only once.
Winning Poker Network is a very attractive American poker network, replete with many recreational players and offering favorable conditions for receiving a cashback. PokerKing is the most convenient poker room for Russian-speaking poker players, in which you can find a lot of games at any limits, both at cash tables and in tournaments.
Winning Poker Network Traffic
❓ Is it true that there are US players on Winning Poker Network?
Yes. WPN network provides an access for US players.
❓ What time is the best to play on Winning Poker Network?
We recommend you playing from 1AM to 10 PM CET time.
❓ Can HUD and HM3/PT4 be used on PokerKing?
Yes, on PokerKing you can use HUDs and statistics trackers such as Holdem Manager, PokerTracker or Hand2Note.
Winning Poker Network Rooms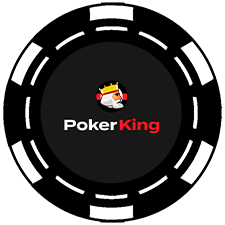 PokerKing
Good Rakeback
MTT Traffic
US Players
70% rakeback if you sing up now! A lot of recreational players from US and Canada, good PLO and MTT-traffic.
Network: WPN
Rakeback: Up to 70%