PartyPoker poker room got itself some significant updates that are called for to better the terms of play for users. The users of the poker room regularly contacted the administration with the offer to incept "Run It Twice" option, and their requests were finally fulfilled by the developers. This article will tell you about some new opportunities in PartyPoker client after the latest update.
Run It Twice Option
PartyPoker finally made it available for users to RIT. To be fair, we have to mention that the similar function has been present in PokerStars client since 2013. Also, Run It Twice function is available to GG Poker Network users.
At the moment this article was written, RIT was available only at fast poker tables – Fast Forward, and only for those playing on desktop Windows PC or Mac. As the developers claim, this function should also be spread on regular cash tables and make it available on mobile phones and tables.
Run It Twice is a special option to lower the variance while going all-in. By executing this function, upon your opponent's agreement, while going all-in, you can see the board twice. RIT is available preflop and at any street postflop.
Changes in Fast Forward Lobby
As Run It Twice functioned became available at fast poker tables, Fast Forward lobby also altered. Now instead of the regular list of available tables in the stakes order you will see the same tables, but presented in little ovals. That way the developers were aiming to simplify the process of stakes search and ensure the quicker game entrance. How good is this solution we'll see in time.
"King of the Hill" Function
It is the finish of developing a new function for heads-up tables called "King of the Hill". This function will become available in PartyPoker. It is aimed to protect weak players from the regulars who are opening plenty of heads-up tables to find fish.
As "King of the Hill" function will be executed, poker player won't be available to several empty tables at once to wait some recreational players. Only one table may remain empty. As soon as the second player will take the seat at the table, you will be able to open up the next table and so on.
In case you would like to play with the same opponent simultaneously at several tables, there is a special button for that in the left upper corner of the lobby. 
ITM indicators
ITM indicators are in high demand from those who play multi-table tournaments. As this indicator appears, you have an option to check on your place in the tournament, number of players left till ITM, and< for bounty tournaments – number of bounties and payjump. All the info is presented in the comfortable for perception compact form, As you get ITM, the indicator will change its color from black to green.
The developers are planning on making more changes to PartyPoker poker room as they claim in the corporate blog. Among the upcoming options is the one that helps visually assess the strength of the hand. Also, PKO tournaments for those who plays Omaha will be launched. They will get new tables design. However, these changes will happen only next year.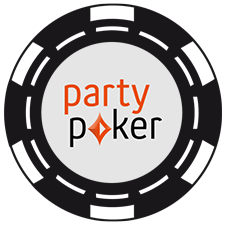 PartyPoker
Good Action
Extra Rakeback
All the kinds of poker presented, lots of action at all stakes, fast cash outs, comfortable software, anonymous tables with amateurs.
Network: Bwin.Party
Rakeback: Up to 60%