Why play in Asian poker rooms
Due to the ever-increasing competition in online poker, regulars face a difficult dilemma. In order to continue earning playing poker, they have to go to lower limits, invest money in their own training or look for the rooms with fish players.
Due to the ever-increasing competition in online poker, regulars face a difficult dilemma. In order to continue earning playing poker, they have to go to lower limits, invest money in their own training or look for the rooms with weaker players.
Asian countries are developing by leaps and bounds, both in terms of economics and politics, and in terms of entertainment as well. It is not surprising that more and more people in Asia find free time and money for gambling. And while the American and European poker markets have already culminated, the Asian market is still waiting for the poker boom. New networks, rooms, and brands appear here that offer services, not inferior to Western competitors in terms of quality and variety. But why should poker players move from their usual rooms to Asian ones? The main reason is a very weak competition.
Indeed, inexperienced players visit Asian rooms. And this applies not only to micro limits, but even medium, and sometimes the highest limits. A Chinese businessman, who doesn't really understand the rules and considers poker the same good luck game as roulette, may appear at the high roller table. Undoubtedly, such visitors to Asian poker rooms become easy prey for experienced regulars. Fortunately, there are not so many professionals here yet, so there are enough recreational players.
In some Asian countries cash poker game is prohibited. Therefore, the owners of poker rooms have come up with a way to not break the law, but at the same time make profit from rake – they allow you to play for conditional chips that are exchanged for real money. It is noteworthy that there are no poker rooms in the usual understanding, there are separate, closed reservations. To register and conduct deposits and cash outs you need to contact our manager – he will explain everything in detail and help in creating an account.
Let's review Asian poker rooms and networks that offer the most favorable and convenient conditions for the game.
GG Network
GG Network is a relatively young, but already very popular poker network that has spread its activities far beyond Asia. The network includes about 15 rooms. GG Network operates under license, RNG is certified, payments are made without delay, in one word – the network is reliable and inspires confidence. This network gained its great popularity due to the implementation of unique capabilities and functions. For example, a backing was implemented in the rooms here for the first time ever, players can insure themselves when placing all-in, fold the flop three times, etc.
However, many regulars fell in love with GG Network not because of their unique features, but because of the quite weak field, consisting mainly of Asian recreational players. The policy of all network rooms is aimed at attracting as many fans as possible – lack of poker trackers support, increased rakeback for those who play in the red. Of course, regulars are used to playing with Hold'em Manager – it's convenient to play multi-table with it. However, you can play against Asian chips quite profitably without additional software. And the increased rakeback will allow you to calmly overcome downstrikes.
Another advantage of GG Network rooms is its high traffic. Cash is developed here well, tables can be found in a wide range of limits at any time of the day. And tournaments are also held regularly and with fairly high guarantees. The software is implemented at the highest level – a convenient interface, many filters for quick table search, fine-tuning tables, bets, auto-purchases, etc.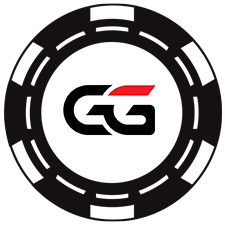 GGPoker
Good Rakeback
Fish Players
Flagship room at GG Network. Good traffic and very weak fields
Network: GG Network
Rakeback: over 50%
PPPoker
PPPoker is an Asian mobile poker game for real money, although it expanded its scope of activity to the American and European markets a long time ago. Considering that the main traffic comes from Asia and the USA, the field in this room is rather weak. Also, the application has a high attendance of cash tables at low and medium limits.
PPPoker includes several private clubs focused on different parts of the world. As a consequence, depending on the countries of the club's affiliation, the peak attendance time will change. So, for India, the maximum attendance is observed at 18.00-20.00 Moscow time, for the USA – at 04.00-06.00, and for Thailand – at 17.00-19.00. Therefore, you can choose the most convenient club for yourself to play during the peak traffic.
You can always play at the cash tables in the range of limits from NL50 to NL2000 in this application. Tables with limits above and below are also present, but not in all clubs and not around the clock. Here the heads-up format is developed quite well, and there are games with the rules of PLO, NLHE, OFC.
Despite the fact that PPPoker is a mobile application, our players will get the opportunity to play on a personal computer. Also, you can use the software to collect statistics using special converters. Thus, the PPPoker poker room can become the main room for regulars, where they will find a lot of games at all limits and against weak opponents.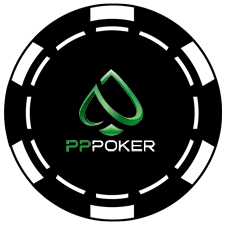 PPPoker
The best place to play poker in 2022. PokerProDeals gives you access to the best clubs from around the world with weak players!
Network: Independent
Rakeback: 50%
ClubGG
Poker applications are gradually gaining popularity and successfully compete with classical poker rooms. ClubGG is one of such applications, which appeared on the market quite recently (January 2021), but it has already managed to form quite a large pool of regular players. The client can be installed on iOS and Android mobile devices for free. At the moment, disciplines such as Texas Holdem, Potlimit Omaha and five-card Omaha are available in the app. The game is played within closed clubs, which join together in alliances to increase traffic. Considering that this kind of app is mostly used by recreational players, the lineups in many ClubGG clubs are quite weak.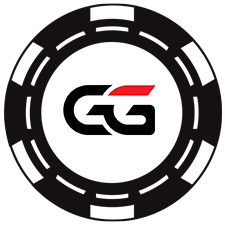 ClubGG
New Mobile Poker Application. A lot of clubs with fish players
Network: Indipendent
Rakeback: Ask Manager
Contact Poker Pro Deals managers for the most favorable conditions while signing up in Asian poker rooms and professional support.
Was this article helpful?