HUD support by poker rooms and the possibility of mining are important components of a successful game for many regulars. Recently, the policy of some rooms has aimed at attracting amateurs, and therefore the most convenient conditions have been created for them. One of these conditions is the prohibition of the use of poker trackers, thanks to which experienced poker players get even more advantages over amateurs. However, not all poker rooms went for such measures and in this article the rooms in which it is still possible to use HUD and mining will be reviewed.
The Importance of HUD and Mining for Poker
Knowing the features of the opponent's game gives a huge advantage. With this information you can make decisions more easily and correctly. Indeed, knowing, for example, that an opponent almost always folds to cbet, you will constantly flop against him. The more information you have on your opponent and the higher the hand selection, the easier you will beat him. Given that, in poker rooms you have to play against hundreds and thousands of different poker players, it is simply impossible to remember the manner of each of them. And here special software comes to the rescue – Hold'em Manager or Poker Tracker, which allow you to automatically collect statistics.
The first statistics collection programs appeared almost with the launch of the first poker rooms. However, already in 2010, the management of poker rooms realized that using such software is more harmful than helping business. Indeed, experienced poker players who use trackers get a huge advantage over amateurs. The latter who regularly lose, undoubtedly, lose all interest in poker and leave the room. That is why many poker rooms have been banning the use of HUD and mining for ten years now and players who violate the rules are still being banned.
Regulars have suffered the most from this, as they are used to using the HUD. Third-party software made it possible to get much more profit, because with poker trackers it was possible to play a large number of tables without sacrificing quality. Without mining, opponents have to play ABC poker, which doesn't take into account the characteristics of each player, which means that many decisions will be erroneous. Of course, you can note who is the LAG, TAG, fish, etc., but this information is very superficial and therefore it doesn't closely replace the HUD. The good news is that there are still rooms on the network that support the work of trackers. You can sign up there and enjoy all the benefits of HUD.
Poker rooms with HUD support
888poker
888Poker is one of the most popular poker rooms, which is known for its relatively weak field and support for poker trackers in all games, except for the SNAP format. But even in fast poker, statistics are kept, but not displayed during the game. Therefore, after the end of the session, you can safely parse all of your hands and work on the bugs. Thanks to mining, you can get information about players on whom you haven't yet collected statistics, or collected, but not in sufficient quantities.
Despite the fact that eights today have lost their previous positions in terms of traffic, this room is still one of the most promising in terms of earnings. It features a wide variety of formats and disciplines: classic Hold'em cash tables, the new Push Fold format, fast poker, Omaha, multi-table and SNG tournaments. Peak traffic occurs in the evening European traffic and weekends, when a lot of tables are collected in the entire range of available limits. And although the rakeback in this room is not the highest, due to the small rake and low caps, the game in eights is quite profitable.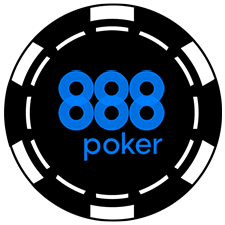 888poker
One of the most reliable, large and famous rooms on the market. There is a bonus for the first deposit and good traffic at all limits.
Network: Independent
Rakeback: 10%
PokerKing
Winning Poker Network is an American poker network, which has recently become increasingly popular. The best room in this networkis PokerKing. This room is one of the few that support the work of poker trackers. HUD is supported by the poker room in all disciplines and formats. It is also possible to use mining. An important advantage of this poker room is its weak field, consisting mainly of recreational, American players. By signing up in the room using our website, you can receive increased rakeback – up to 70%.
The disadvantage of PokerKing is its inconvenient peak time for residents of European countries, which falls at 0-6 a.m. CET time. However, in the evening you can find quite a lot of game at any limits. Most tables are collected at micro limits, but at the NL50-NL600 limits you can find about 30-40 tables as well. At the most expensive rates (NL1000 and higher), up to 10 tables are collected during peak times. PokerKing is perfect for heads-up fans, there are a lot of one-on-one games with the rules of Texas Hold'em.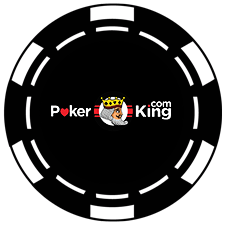 PokerKing
Good Rakeback
MTT Traffic
US Players
70% rakeback if you sing up now! A lot of recreational players from US and Canada, good PLO and MTT-traffic.
Network: WPN
Rakeback: Up to 70%
PokerStars.it
PokerStars.it is an ​​Italian reservation for the most popular and largest poker room in the world – Poker Stars. PokerStars.it has all the advantages of a world-famous brand – the best software, high attendance, a huge selection of formats and disciplines, high quality work of the support service. But at the same time, the reservation is devoid of the main disadvantage of PokerStars – a strong field. Most Italian players are amateurs who visit the poker room for entertainment, not for making money. The room supports poker trackers and mining. Therefore, in this room you can have an even greater advantage over local weak players.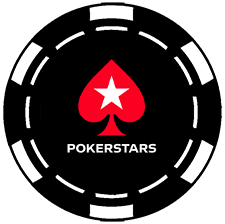 PokerStars.it
Italian Reservation
Good MTT Traffic
Poker Stars is the largest poker site in Italy and for players choosing to use Italian language. It is also the most popular poker room in Europe with the most games and the best poker software
Network: Independent
Rakeback: VIP Deal
TigerGaming
The Chico Poker Network is a poker network with many recreational players from Canada and the United States. Of course, this network cannot be called the most visited, but it deserves attention due to its weak field. The most convenient room for European users is TigerGaming. And although American players cannot register in it, they get to the network through other rooms of the Chico Poker Network. It is noteworthy that CPN has strengthened its position in terms of traffic recently, and now you can find the game at almost all available limits and in all disciplines.
Despite the fact that the network doesn't support the use of trackers directly, it is still possible using special converters. TigerGaming and other rooms of the network will be of interest primarily to cash players, because statistics are displayed only at the cash tables in the classic format. In fast poker and tournaments, HUD is not available. There is also mining for this room, which allows you to display detailed statistics for any player, regardless of the number of distributions played with him. Our players can expect to receive increased rakeback – up to 60%.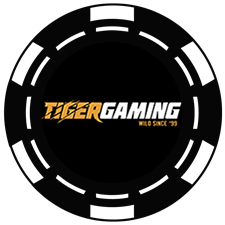 TigerGaming
US Players
Good Traffic
Fast Cashouts
Chico Poker Network, recreational players from US and Canada, good traffic, fast cashouts! We give you top rakeback deal.
Network: Chico Poker Network
Rakeback: Up to 60%
Was this article helpful?