The MPN poker network first proposed to play anonymous tables in 2011. Later, a similar format appeared in many other large networks and poker rooms. At anonymous tables, nicknames of all players are hidden, which imposes some advantages and disadvantages. The main drawback is that you cannot use the HUD and previously made notes for specific opponents. The main advantage is that you will become an absolutely new character for opponents, about which nothing is known.
Advantages and disadvantages of anonymous tables
If you play against the strongest opponent, then the lack of statistics on you will be a significant advantage. However, you will experience some difficulties if you are used to playing only with poker trackers, which at anonymous tables will become completely useless. To obtain information on rivals, you need to monitor their actions only in the current session. Therefore, here memory and attentiveness come first, not technical knowledge.
The disadvantages of playing at anonymous tables include the fact that it's hard to find dishonest game behind them. The fact is that to recognize bots and teamplay you need statistics for a long period of time, the collection of which is possible only when using Hold'em Manager or Poker Tracker. These tools at anonymous tables are useless, which means that dishonest players can use this flaw for their own selfish purposes. It is worth hoping only for the effective operation of the security service.
For regulars, playing at anonymous tables has the following advantages:
1) Stronger players will not be able to use our faces.
2) This format attracts a large number of recreational players, which leads to a weakening field.
3) Bumhunters will not be able to select fishes.
On the other hand, regulars for the same reasons will not be able to fully analyze their own game. It also becomes more difficult to identify and exploit the faces of rivals. The most important drawback for multitables is that playing at multiple tables at the same time will not be as effective as using HUD.
As for recreational players, the format of anonymous tables suits them on all points. If at regular tables they were exploited by regulars with the use of poker trackers, at anonymous tables they would lose this advantage. Of course, due to the best game, regulars will still have an advantage, but now it will not be so pronounced. Therefore, amateurs linger at anonymous tables for much longer than at cash tables that support statistics collection.
PartyPoker – the best room for playing at anonymous tables
PartyPoker was one of the first to offer anonymous tables. At first, the game in the room was conducted only in heads-up format. The nicknames of the players changed to Player 1 and Player 2, avatars were hidden, the VIP status was unknown. This format was not very popular – tables were assembled very slowly. Anonymous tables were not welcomed by amateurs especially, who, one on one due to lack of skills, still were losing to regulars.
Later, 9-max tables of an anonymous format joined the heads-up in the range of limits from NL2 to NL100. HU tables have become even less popular with amateurs who switched to full tables.
In May 2020, significant changes occurred in the PartyPoker room. If earlier only anonymous tables were attractive for chips, now the whole room has become anonymous. The fact is that PartyPoker has banned the use of third-party software, and all players have changed their nicknames. As a result, all tables became conditionally anonymous, because the statistics collected earlier and the notes made became completely useless.
However, at this moment PartyPoker has launched a new format of the game: Real Name, where under the avatars of the players their real name and surname are indicated, and not a nickname invented. Therefore, in this format, regulars can know who they are playing against and use the collected data on opponents. After all, only nicknames have changed, and the real surname and name of the players have remained the same. Thus, despite the fact that the PartyPoker development vector has changed in the direction of recreational players, regulars also have their advantages in this room.
One of the most important advantages of Party is high traffic and low level of competition. After the HUD ban, many regulars left this room, so amateur players took their place. The game here is played in a wide range of limits – from NL2 to NL5000, and even at the largest rates quite a lot of tables are collected. There is fast poker, multi-table tournaments with buy-ins up to $ 2.600 and SNG tournaments, including lottery SnGs.
The size of the rake at the cash tables, including anonymous ones, is standard – 5% and is limited by a cap of $ 1 – $3. Contact PokerProDeals managers for the most favorable conditions for signing up and playing at PartyPoker. Our players will be able to receive increased rakeback, up to 60%.
Was this article helpful?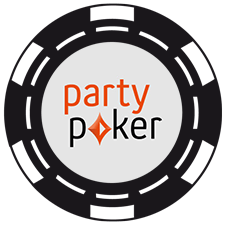 PartyPoker
Good Action
Extra Rakeback
All the kinds of poker presented, lots of action at all stakes, fast cash outs, comfortable software, anonymous tables with amateurs.
Network: Bwin.Party
Rakeback: Up to 60%