Starting May 19, 2020, the large poker network Microgaming Poker Network ceased to exist. Most of the poker rooms of the network are now part of iPoker, although some rooms were closed with the network. For example, the British 32RedPoker room no longer exists, and the management invited its users to sign up in Unibet Poker. Some small companies, that were previously part of MPN, simply deleted the poker section.
Due to the fact that the largest poker rooms MPN switched to iPoker, Ukrainian players got the opportunity to sign up in the flagship room – RedStar Poker. They had no such opportunity before. In addition to this room, players from Ukraine can also sign up and play freely in another former room of the MPN network – Guts Poker.
Beginning May 19, the rooms of the largest Swedish gambling brand Betsson Poker, which is focused on the Scandinavian and North European countries, have joined iPoker. Thus, the most visited rooms of MPN, RedStar and Betsson, are now under the wing of iPoker. Such a major replenishment was to be expected already at the end of 2019, when representatives of iPoker announced huge plans to increase their influence on the world of poker. However, the British rooms Coral and Ladbrokes at that time were going to leave iPoker. In early 2020, they both moved to the Party.Bwin network.
Given that iPoker now includes the largest rooms of the Microgaming Poker Network, approximately 80% of the players have joined the new network along with the rooms. Even if we assume that some Microgaming players do not want to play in iPoker rooms and find other rooms, iPoker traffic should still grow by at least 20-30%. This means that iPoker, which previously was ranked 11th in the rating of the most visited cash networks in the world, are going to improve its position soon. The first place that the network management plans to achieve is, of course, far away. However, thanks to the replenishment of new rooms, iPoker will certainly improve its situation.
It is noteworthy that for the players of Microgaming Poker Network the transition to the new network turned out to be as painless as possible. Back in early May, all players received a rake back, deducted for the formation of Bad Beat Jackpot and Fish Party Jackpot.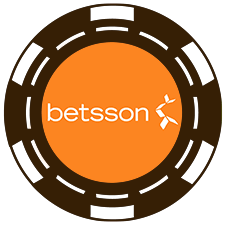 Betsson Poker
Reliable partner, proven by years of work. Nice rakeback, play at all the stakes, top brand in Scandinavian gambling industry.
Network: iPoker
Rakeback: 45-50%