Recently, many poker rooms have adapted to the needs of recreational players. And those, in turn, want to play on equal terms with the regulars, who have a great advantage over them because of third-party software usage. Hold'em Manager, Poker Tracker allow regulars to collect statistics on a weak opponent who loses so often, which leads to an even greater fish loss. That is why some of the well-known poker rooms don't allow the use of poker trackers.
What can regulars do in this situation? They have several options. First of all, a room that supports third-party software can be found. Also, they can adapt to the game without using the HUD. And the third, the easiest option is to use a hand converter.
General Information
Hand converter is a special software that allows you to use poker trackers in rooms that don't support the work of programs for collecting statistics. Converters can transform the history of played hands into a convenient for processing by trackers format, as a result of which even the Hold'em Manager is able to provide complete information about the statistics of opponents.
The conversion process is quite simple. The distribution history is imported into the specified directory. The converter in this directory converts the received data into a convenient for reading by Hold'em Manager format. The program will only need to specify the path to the folder, from where it will begin to take data for display in the HUD. After that, you will have the usual statistics at the tables, previously inaccessible in certain rooms. Naturally, this will give a huge advantage to the user over other players. The user will be able to adapt the game to the characteristics of each opponent, who don't even know about the possibility of using third-party software.
Basically, such software is paid and is issued for a specific poker room. However, the cost of the program will pay off in the first days of use. Therefore, investing in a converter is quite advisable.
Where converters can be used
TigerGaming
Chico Poker Network is an American poker network, which is known for its weak field, which includes recreational players from the USA and Canada. Fans are attracted by high traffic at any limits and the lack of support for poker trackers. However, using a paid converter, you can still collect statistics. The converter only works at cash tables, so this room is not for tournament poker fans. One of the most popular and convenient for European players room in this network is TigerGaming. The size of the rake in this room is 5.5% (regardless of the limit), but the caps are quite low – from $1 to $3. Our players can receive increased rakeback – up to 60% in size.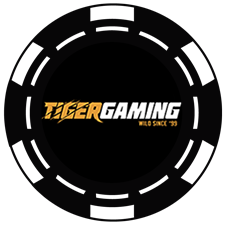 TigerGaming
US Players
Good Traffic
Fast Cashouts
Chico Poker Network, recreational players from US and Canada, good traffic, fast cashouts! We give you top rakeback deal.
Network: Chico Poker Network
Rakeback: Up to 60%
Peoples Poker
Peoples Poker is one of the largest Italian poker networks, which is second only to pokerstars.it in terms of traffic. The presence of a casino with gambling provides a constant influx of recreational players at poker tables. At peak times, traffic can reach 7.000 connections. In addition to cash tables in the range of limits from NL2 to NL1000 and PLO2 – PLO200, Peoples Poker hosts many tournaments with guarantees of up to 10.000 euros. The poker room doesn't support third-party software. However, it is possible to collect statistics using the converter in it. Heads-up cash bans are not allowed here.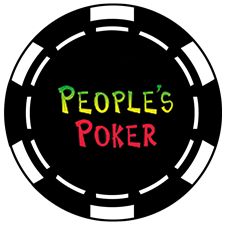 Peoples Poker
Italian Reservation
HU Tables
Good action with only Italians at middle stakes at 5-max tables. High rakeback in second biggest Italian network.
Network: People's Poker
Rakeback: Ask Manager
Spartan Poker
Spartan Poker is the largest Indian room, with a peak attendance of 500 connections every early evening Moscow time. Most of the games are observed at 9-max cash tables at low and medium limits. There are games with the rules of Omaha, Chinese poker and Hold'em 6+. The main advantages of the room are the weak composition at all limits, the relatively high attendance of PLO and the low rake standard at all limits. Poker trackers are not supported by the room, but you can buy a converter for playing with statistics.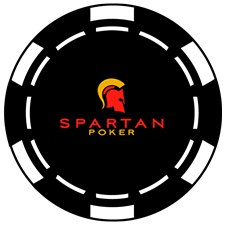 Spartan Poker
Indian Reservation
Good PLO Traffic
Large indian poker room. Good PLO traffic. Get access and fixed rakeback deal via PokerProDeals
Network: Independent
Rakeback: ask manager
Aconcagua Poker
Aconcagua Poker is a South American poker room. In Latin America, poker has just begun to develop, so the competition in the room is very weak. Peak traffic, which can reach about 1.500 connections, falls on night and morning European time. Most games are played at 6-max cash tables with Hold'em rules with limits up to NL600. Aconcagua Poker doesn't support the work of Hold'em Manager and Poker Tracker. However, these statistics collection programs can be used via the converter. The size of the rake in the room at all limits is 5% with caps up to 3 BB. Contact the PokerProDeals managers for the most profitable rakeback conditions.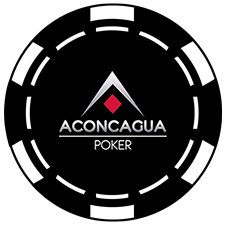 Aconcagua Poker
Latin American reservation, which operates since 2009. The pool consists of players from Argentina, Brazil, Chili, Uruguay and Bolivia.
Network: Aconcagua Poker
Rakeback: Ask Manager
Was this article helpful?