The Bounty Hunter Series of knockout tournaments with a guarantee of € 1.000.000 starts on February 26 at the iPoker network poker rooms.
The Bounty Hunter Series with €1.000.000 guarantee in BestPoker room
The iPoker Network continues to storm the online poker tournaments and is gearing up to host the all-time € 1.000.000 Bounty Hunter Series since the poker rooms massively joined the network in early 2020.
For sophisticated MTT players who are accustomed to the nine-figure guarantees of large-scale tournament festivals from online poker giants such as GGPokerOK or PokerStars, the Bounty Hunter Series can hardly be called significant event at all, but it will have one indisputable advantage – a weak field. General information about Bounty Hunter Series:
it will be held from February 26 to March 8
€1.000.000 guarantee
84 tournaments in the schedule
Buy-ins range from €10 to €1.000
The € 1.000.000 Bounty Hunter Series Festival will take place at BestPoker and RedStar Poker, the top skins of the iPoker network.
Weekly Tournament King Leaderboards with doubled prize fund
It is true that the Bounty Hunter Series runs across the iPoker network, but BestPoker users during this festival will receive an exclusive Weekly Tournament King Leaderboards promotion with a double prize fund, in which            € 1.000 will be played out weekly during the series.
Those players who will achieve the most successful results in special Bounty Hunter Series tournaments (which can be found in the client of the poker room) will be able to take part in this leaderboard. Points are credited to the Weekly Tournament King Leaderboards according to the following rules:
For participating in the tournament, the player receives 3 points for each € 1 buy-in;
Players who make it to the top-25 of one of the target tournaments receive points according to their position. The calculation formula is as follows: 1000 * (1 / n), where n is the position at which the player finished the tournament;
Players who make it to the final table of the target tournament will receive double amount of their points for their final rankings.
Every week (during the series) € 1.000 will be awarded in the Weekly Tournament King Leaderboards at BestPoker. Prize money will be paid to
participants in the form of tournament tickets.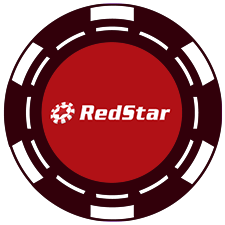 RedStar Poker
RedStar Poker players signing up via PokerProDeals earn top rakeback deal
Network: iPoker
Rakeback: 40-45%