In February, poker room TigerGaming will host a major series of knockout tournaments with a total guaranteed prize pool of $ 1 million.
After the emerging of the new tournament director, Dan, to the Chico network, work began on changing the tournament grid. By January of this year, users were able to see the results of these works: loading times became standard, the number of formats increased, except for Texas Hold'em tournaments, and PLO and PLO8 games began to be played every hour. To top it all off, a massive King of the Ring series has been announced.
The series of tournaments will run from February 14 to March 1. A total of 107 tournaments are planned with a total guaranteed fund of $ 1 million. Tickets will cost from 50 cents to $ 535. Tournaments will be held with the rules of No Limit Hold'em, PLO and PLO8.
King of the Ring series description
All tournaments of the reviewed series will be held in the RKO format, i.e. 50% of the contributions will be spent on the prize pool, and the other 50% will be awarded for knocking out opponents. The player who knocked out an opponent receives 50% of his bounty on his account. Another 50% is added to this poker player's bounty account. The room commission is not deducted from the bounty.
6-10 tournaments will take place every day. Buy-ins range from $ 0.50 to $ 250. Events start at 9.00pm Moscow time, the last tournaments will start from 4 to 5 in the morning. Levels usually last 8 minutes, late registration is also available (up to level 18, which is approximately 2.5 hours).
PLO and PLO8 events are held daily. Let's review the largest tournaments in these disciplines: 
$215 King of the Ring 36 PLO8 with $8К prize will be held on 19 February at 9.00pm.

 

$109 King of the Ring 80 PLO with $4К guarantee will be held on 25 February at 9.30pm.

 

$109 King of the Ring 64 PLO8, guarantee – $5К will begin at 12.30am on 23 February.

 

$104.5 King of the Ring 106 PLO with $5К prize pool will start at 02.30am Moscow time on 1 March.

 

$82 King of the Ring 34 PLO8 will begin on 19 February at 03.05am, the guarantee will be $4К.

 
Texas Hold'em Major Events Coming On Feb 28:
King of the Ring 103 with $4К prize pool and $2.2 buy-in starts at 11.00pm.

 

King of the Ring 100 $20K for $11 starts at 9.00pm Moscow time.

 

King of the Ring 101 $75К for $55 starts at 9.30pm.

 

The largest tournament, King of the Ring, $ 100K with $ 215 buy-in, starts at 10pm.

 
Conditions for participation in leaderboards
Players who decide to take part in a large number of events in the King of the Ring series, and who have taken high places, will be able to take part in the leaderboard and try to win a part of the guaranteed prize pool. Four leaderboards were created depending on the cost of tickets:
Featherweight – for tournaments up to $ 4.99, the total prize of $ 1.000 is split between the 41 first players.

 

Lightweight – buy-ins from $ 5 to $ 19.99, prizes – $ 1.500, number of participants – 41.

 

Middleweight – tickets cost from 20 to 99.99 dollars, the total prize of $ 2.000 will be distributed among 12 players.

 

Heavyweight – players who buy tickets for $ 100 or more are participating. The first 10 members of the leaderboard will share $ 3.000.

 
Points are calculated using the formula: (ticket price / seat in the tournament) x (number of entries / 100)
The first place players in each table will receive tickets to 4-max SnG tournaments with a $ 2.5K guarantee. The winner will take $ 1K, the second place – $ 700, and the third and fourth places will receive $ 400 each. This event will take place on March 7th.
Advantages of playing at TigerGaming
Relatively weak pool of players in the cash at stakes from NL10 to NL1K.
The network brings together poker players from all over the world, including recreational players from the USA.

 

The tournament grid has improved, the average number of players has decreased, and the pool includes poker players from North America.

 

Favourable bonus conditions for new players.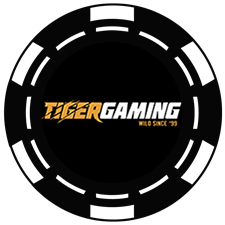 TigerGaming
US Players
Good Traffic
Fast Cashouts
Chico Poker Network, recreational players from US and Canada, good traffic, fast cashouts! We give you top rakeback deal.
Network: Chico Poker Network
Rakeback: Up to 60%