It's time to play poker with VBET! The VBET platform is not just a platform where players are gathered, it is a place where the best of the best compete for the right to hit the big jackpot. Here is the atmosphere of a real gambling house, where each of the participants knows what he wants and how he will achieve it.
There are many tournaments with various prize pools. For example, in May 2020, a total of €500.000 was played out. Half a million euros were won by players on the VBET platform, and this is not the limit.
The biggest win of the past month was at the Poker Cruise Event, and the amount was €238.800.
VBET Poker holds its own tournaments with real wins and the ability to instantly withdraw funds to players' real accounts.
Such a number of tournaments and opportunities only means that VBET seeks to expand the opportunities for winnings and give its players many options for victories. The tournament offers page is constantly being updated, and there is always something new and interesting for each player.
Every Saturday at 22:00 (GMT+4) VBET Poker holds a promotion for its players, in which they return up to 100% rake.
The VBET Poker platform not only matches similar resources but is also much ahead of them in terms of the security of players' personal data. Our system works within a clear framework of the law, and all personal data of the players are checked before they start the game.
Now VBET is one of the most reliable poker networks. VBET.com is the holder of the ISO / IEC 27001: 2013 Certificate in Information Security. Security and data privacy is one of the top priorities for VBET.
VBET is a subsidiary of the industry's largest software developer BetConstruct. All poker rooms meet the highest industry standards, setting new ones for other similar resources.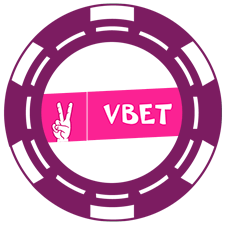 Vbet Poker
Armenian poker Room with players from ex-USSR. Top Rakeback deal for PokerProDeals players
Network: Independent
Rakeback: ask Manager