Vbet Poker, announced the second season of the Royal Cash promotion. From October 19th to November 15th, cash game regulars will be able to compete for a share of the € 22,500 prize pool. The promotion is available for players of all limits, including Hold'em, Omaha and 6+ Hold'em tables.
Play poker for real money and you can get a variety of sparkling diamonds and lucky trump cards that bring luck and wealth into your pockets. Each week for 4 weeks, 40 lucky winners will be announced to receive their share of the € 22,500 prize pool.
Want to see yourself in the 4 lucky leaderboards?
Play poker cash games from October 19 at 00:01 until November 15 at 23:59 (GMT+4).
All Hold'em, 6+ Hold'em and Omaha cash tables are eligible for this promotion.
The top 10 players for each of the 4 weekly leaderboards (40 players in total) will be announced by the end of each week.
How to accumulate points?
Players will be able to collect leaderboard points by playing Hold'em, 6+ Hold'em, and Omaha cash tables and generating rakes.
The points will be calculated based on the amount of generated rakes through the following formula: 
Point = (rake*0.7+0.8*log2.7( rake^2/3))*2

Advantages of playing Vbet Poker from PokerProDeals:
Rakeback up to 50%
Participation in rake races
24/7 support for all your questions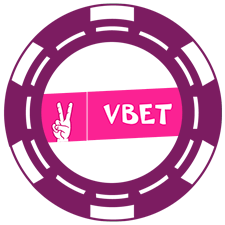 Vbet Poker
Armenian poker Room with players from ex-USSR. Top Rakeback deal for PokerProDeals players
Network: Independent
Rakeback: ask Manager