Bwin.Party Review
Bwin is an Australian company, specializing in online gambling, that is also a part of the holding of the world's largest bookmakers.  In addition to ability to place sport bets and play casino, this company also offers a large selection of poker rooms, where you can play online poker. After merging with PartyPoker Bwin became one of the world's largest poker network.
History of creation and development of the company.
Bwin was created back in 1997 in Vienne. The site with online gambling was launched in 1998. The main company's activity was betting. Bwin was the first company that offered live betting during the sport match. 
Bwin stocks appeared on the Austrian stock exchange in 2000. After the acquisition of Gibraltarian Simon Bold, Bwin began to operate in Gibraltar. The purchase was made to enter the overseas market. In 2001 Bwin created its first application for launching online casino.
The next Bwin's acquisition was Greek betoto.com, which offered betting services around the world with a fixed percentage from bets. This acquisition was made in June 2005, and six months later Ongame e-Solutions AB became a part of the Bwin. This acquisition marked the beginning of its development as a poker company. Another important purchase that contributed to the development of online poker at Bwin occurred in 2009 – the acquisition of a major Italian poker operator Gioco Digitale.
In 2011 Bwin was merged with a famous poker room PartyPoker, and as a result a big Bwin.Party network was created. This merger was driven by the need for companies to change their business model significantly. PartyPoker left the American market in 2006 and immediately lost its leader's status in the poker industry. Moreover, the room attendance was decreasing every year. This fall in popularity can be explained by ineffective management and deterioration in customer service. By the moment of the junction, Bwin was also not in its best form. Although the company owned the entire Ongame network, the Bwin room itself wasn't the most popular on that network. With the occurrence of Bwin.Poker, the Ongame network was first sold to Amaya Gaming, then it was sold to PokerStars, and eventually fell apart in 2016.
The junction of Bwin and PartyPoker had a positive effect on both companies. PartyPoker was able to regain its authority and trust from the clients, and Bwin once again became the leader of its own network. The standard PartyPoker's application was taken as a basis of software, which was only got acquired a dark theme instead of light that was used before. Also, the company's logo was changed.
At first, Bwin.Party was focused on only recreational players, thereby hoping to increase its attendance, but at the same time the professional's interests were seriously infringed. For example, the VIP-program was significantly reduced. While during the existence of PartyPoker achieving the highest VIP-level allowed you to return up to 60% of the rake, then after combining Bwin and PartyPoker, the maximum rakeback was limited to 29% and even 16% in Bwin room. Another significant drawback for professional players is the restrictions on the choice of opponents, that was achieved through the introduction of anonymous tables. There were created games in which only beginners can participate. Also, in the viewer mode you cannot see the logins of the participants.
However, since the summer of 2017, the direction of development of the poker network has changed. Bwin.Party started actively competing with Poker Stars, which made the game conditions for professionals incredibly awful and focused on only attracting new players. Bwin.Party returned the rakeback system, whereby a player could return up to 40% of rake as a cashback every week. The support service began to work more efficiently, and the protection against bots was also improved. In addition, Bwin.Party received a strong support from the poker community, that was tired of the inertia and intransigence of the market leader Poker Stars.
Thanks to the support of professional players, the creation of equal conditions for the game, both for beginners and regulars, and the improvement of the quality of service and customer orientation, Bwin.Party managed to take a stable position in the online poker market and create strong competition for the PokerStars. While PokerStars lowers the guarantees of tournaments and reduces buy-ins, Bwin.Poker on the contrary creates more expensive events with large guarantees. For example, there is a tournament held every year with a $ 20 million guarantee.
Amateur players weren't forgotten as well, there were measures created to protect recreational players from professionals. E. g. in 2019 an update was released, that doesn't allow you to save the distribution history on the computer. Thanks to this, it's impossible now to use any poker trackers. Also, Bwin.Party forbade to use HUDs at poker tables. Moreover, after the update was initiated, all registered players received a notification with a request to change their nicknames so that their statistics wouldn't be available to other users. Thus, the advantage of professionals who are used to using poker trackers has been leveled. Recently, a function was implemented in the Bwin.Party client, that allows you to upload distributions and then analyze them in analytics programs.
Short review of poker rooms of the Bwin.Party network
PartyPoker is one of the founders of the online poker industry, that has been a leader in attendance for a long time. After merging with Bwin, this poker room for three consecutive years (2017-2019) had recognized as the best poker operator in the EGR ranking, even ahead of PokerStars. PartyPoker presents cash tables with the rules of no limit, limit and pot limit Hold'em, PL Omaha and Stud in the range of bets from 1/2 cents to 200/400 dollars. The poker room pays special attention to tournament events – MTT satellites, SnG, freerolls, lotteries. You can find tournaments with a bounty, rebuy, add-ons, as well as a big selection of satellites at various stages of expensive tournaments. Buy-ins start at $ 0.22 and can reach $ 25,000. The size of the rake depends on the played limit and varies from 1 cent to 5 dollars (limited by cap). In tournaments, the rake range is from 0% to 9%. Rakeback depends on the number of scored points and can range from 20% to 40%.
Bwin Poker is a poker room, that unites tournament grid and cash players with a PartyPoker room. These rooms differ only in design of the client and slightly different promotions and conditions for calculating the rakeback. The biggest part of its traffic is collected by cache tables with micro limits – up to NL10. However, a large number of tables have been recently observed at high stakes, up to the NL5000. Amateur players can open special tables of Casual Cash Games that don't allow playing more than one table at a time. Pot limit Omaha isn't very popular, but games can be found here in a wide range of limits as well. Bwin Poker also offers fast poker with four limits – from NL4 to NL100.
Like PartyPoker, Bwin Poker has a well-developed tournament net. Major tournaments are divided into three groups depending on the limits, in the range from $ 5.5 to $ 215 per buy-in. There are more expensive events as well. For example, a weekly tournament worth $ 2,600 with a guaranteed prize pool of $ 100 thousand. The structure of the rake and the percentage of rakeback are similar to PartyPoker.
Coral Poker entered the Bwin.Party network at the beginning of 2020. Prior to this, this room had a leading position in the iPoker network. It is noteworthy that since the moment it appeared in 1999, this room was a part of the PartyPoker, but then it moved to Ongame, then to iPoker, and now it's again placed in Bwin.Party. Considering that the Bwin.Party network is among the 5 leaders in terms of traffic, you won't experience the lack of playing at cash tables and tournaments.
In addition to the usual for Bwin.Party poker rooms games, there are special snow tables for 3 people with selective prizes (similar to the Poker Stars Spins). The method and the percentage of rake calculation is similar to PartyPoker and Bwin Poker. You can score up to 40% rake in the form of a cashback, but only if you accumulate a sufficient number of points per week.
Do you want to increase the standard cashback from 40% to 60% in any of the Bwin.Party rooms? Contact us! Together with Pokerprodeals we will provide you with more favorable conditions for playing in the poker rooms of this network. 
bwin.Party Traffic
❓ Why is it profitable to play on bwin.party?
Playing in bwin.Party you can always find a good action game at all limits, compete with weak European players and get many bonuses, promotions and rake races.
❓ Can HUD and HM3/PT4/Hand2Note be used on bwin.Party?
No. Since the June 2019 bwin.Party has forbidden statistics trackers usage such as Holdem Manager and PokerTracker.
bwin.Party Rooms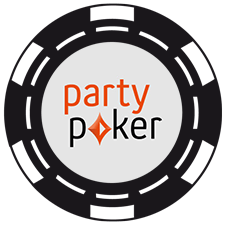 PartyPoker
Good Action
Extra Rakeback
All the kinds of poker presented, lots of action at all stakes, fast cash outs, comfortable software, anonymous tables with amateurs.
Network: Bwin.Party
Rakeback: Up to 60%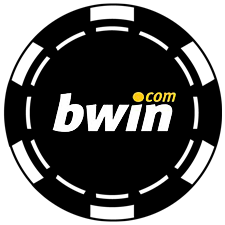 Bwin Poker
Good Rakeback
Good Action
Comfortable software
Bwin Poker is a part of the Bwin.Party Network. Good action, comfortable software and up to 60% rakeback deal
Network: Bwin.Party
Rakeback: Up to 60%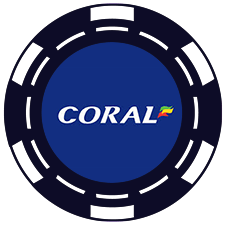 Coral Poker
Excellent option for your main or additional poker room. Perfect for grinders and regulars of all stakes. Traffic will allow you to select tables.
Network: bwin.Party
Rakeback: Up to 60%